Tuesday, May 18, 2004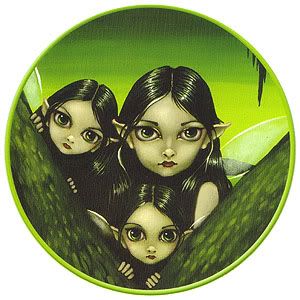 ______________________________________________________________________________
Delayed Reaction
So I know I haven't posted in a while and I know that I post daily Mon-Fri without fail and it would take something really huge to prevent me from tap tap tapping my post.
So on Thursday morning I go in for work at usual. In 20 minutes they call a meeting in which they inform us that because there is no more money we are all out of a job. Effective now. What was the worst thing about all this is not that I'm out of a job at the moment (which is unpleasant in itself), it's that I would probably never, ever find a place like CallTrex to work ever again. It was a warm, open and friendly place. With good people. I'm actively engaged in a job search right now. I remember the last time I did this I got multiple callbacks in a short time. Now that it's summer I'm not sure I will have similar success, but my resume is respectable and I'm not applying for anything I'm underqualified for. Worst case scenario, Tom at
Pet Habitat
will give me my job back.
We've named Pumpkin Fort. I like it to be short for Fortinbras, but we really haven't decided yet. Other options include Fortunado and the like. Suggestions are welcome. Fort's one reason I'm kinda glad that I never saw the CallTrex thing happening. If I did, I wouldn't have gotten Fort and that would have been a grave mistake.
posted by Joie! at 4:17 p.m.
______________________________________________________________________________