Tuesday, May 11, 2004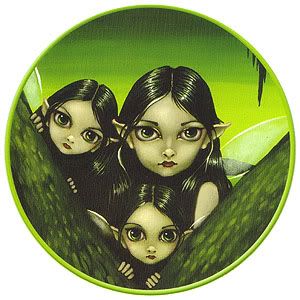 ______________________________________________________________________________
Pumpkin and Late Nights
So I've started attending the evening classes for
Linguistics 200
, the only class that I still have outstanding from the 5 week migraine fiasco. So the arrangement that I have with my prof is that she will disregard all the coursework that I had already completed and that my amended grade will be taken from the work that I will perform in this class (Mon & Wed, 7pm-10pm). Which means that I will sit for all the quizzes, complete all the assignments etc. While this adds another 10-12 hours to my week's workload (I'm hoping to get alot done in between calls at work) it also means that I have a much better shot at doing well in the class, because of the new structure she has set up for it and also because it's a Summer course, which helps my focus. I'm kinda concerned that I haven't been contacted about the
Introduction to Musical Theory
just because it -is- distance education and I can't do anything about it until they tell me what to do. I think I will call the instructor today at lunch.
Jim's going to take the
Career Testing Package
at the
UBC Women's Resource Centre
(which is apparently not just for women...) tomorrow. I'm so glad that he's finally able to do this. He's been seeking career counselling/guidance for a very long time now, but strangely enough it's not as readily accessible as it should be. He was chasing down people at unemployment centres (all this while he's been working at
Kobelt
) calling phone numbers that were given to him but were no longer in service etc. His story is a long and stupid one and I don't care to recount it. I'm just glad that he finally will get some help with his direction. He also managed to bargain the testing fees from $250 down to $140. Gotta love him.
Tonight Jim and I will be going to
Pet Habitat
to look at the orange tabby. If we bring him home, I'm going to call him Pumpkin. Our concern is that if the cat is too old, Gato would absolutely rip it to shreds. Jim's really hot on the idea of a second cat though and I'm just enamoured with the orange cat. Not to mention that I'm starting to spend less and less time at home, which is supremely unfair to Gato. Jim's thinking of getting some sort of deal where we can return Pumpkin if all our efforts to socialize the two cats are unsuccessful. I think Tom might go for it if we agree that the cat is not fully refundable. Perhaps we could pay $50 and return the cat if neccessary?
posted by Joie! at 8:54 a.m.
______________________________________________________________________________