Monday, April 05, 2004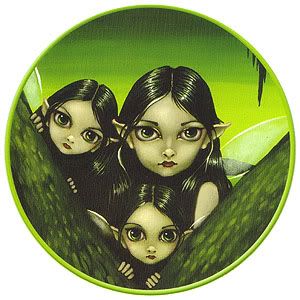 ______________________________________________________________________________
Change of Scenery
Hey guess what everyone! I've moved!
It was surprisingly painless. I moved in 2 hours, and for only $60. The mover was so efficient that I gave him a $10 tip. (which is unusual....really, I don't believe in tipping....anyone out there watched the third rock from the sun episode about tipping? I feel the same way Dick does.)
MY NEW PLACE IS AWESOME! It's twice as big as my other place. My spatial perception is so bad that I thought this new place is as big as my old one. No. It's a hell of a lot bigger and now all my furniture looks really small. What's great is that now that I actually have a bedroom, my antique dressers are all in one room (not mingling with IKEA crap) and my bedroom looks all coordinated and classy. My living room looks really really weird though. It's so big that all the furniture I have takes up about a third of the whole room. (IKEA here I come!) Oh well, I'll have to unpack first and wait for my paycheques to start making an impression on my bank account before I do anything major, but the sheer potential excites me to no end. My bathroom really looks good too. I splurged on a fancy shower curtain from IKEA (I like IKEA...can you tell? :p) and my new place looks great. I can't wait to replace the toilet seat (yes. I like knowing who's been using my toilet seat thanks) my shower and my current curtains. Not to mention that I have a rather ambitious art project planned that will decorate my living room. *grin**grin**grin* I'm just too psyched! Don't -even- get me started on my patio! (which now houses Jim's clothes which are doused in gasoline....don't ask)
Just so everyone knows, I can't update this blog unless I'm at work, because right now I don't have a working computer and/or an internet connection. I'm not fazed because the nature of my job gives me unlimited, unrestricted internet access. Ain't life great? :p
Postscript: Not everything is peachy though. Look at my fish blog for more details.
posted by Joie! at 3:43 p.m.
______________________________________________________________________________