Tuesday, April 20, 2004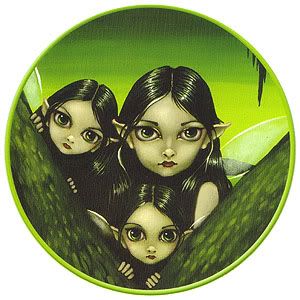 ______________________________________________________________________________
Close Neighbours
There's this Chinese proverb that states that close neighbours are far more valuable than distant relatives. If you think about it, that's probably one of the wisest things that anyone has ever said.
Last night the Canucks played the Flames in the last game of the series. The Canucks lost, but the important thing was that Jim and I were invited to watch the game with occupants of three other apartments in our building. There were two couples and a single guy, all of them around our age. They look like a fun bunch and apparently do all sorts of things together like a board games night. (While passing around a doobie, but that's another story)
Okay, I'll talk about the doobie. It was my first time actually being around people who were smoking weed. Sure, you walk past them at SkyTrain stations and bus stops and outside grocery stores and in the park and on the beach and outside lecture halls and restaurants and the Dean's office...but I've never been in a room where people are passing a doobie around. It's really weird how the use of Marijuana is so acceptable here. It's not even criminal anymore. It boggles my mind. I also cannot understand how people can smoke it. I was in the room for about half an hour and my throat was all singed and gummy from inhaling the second hand stuff. Remember that doobies are not filtered. It has the same effects as alcohol on your state of mind and I really think I'd rather endure a hangover.
Enough about weed. I'm really excited about having friends in the building. Think about it, I haven't had friends for over three years now. I'm so excited about having people to invite over that are not Jim's parents. Not that I have anything against his parents, but I need people that are about my age! Especially now that I have a place that I want to show off. They are all cat lovers which is my preliminary test for everyone. I have this theory that anyone who loves cats is alright. Cats don't give unconditional love, they are independent and don't need you to survive. To be able to love a cat, that shows depth of character and a sensitivity that the average person does not possess. Cat lovers unite!
I'm feeling really good about where I am in life right now. I think I am officially turning my life around. I have a NICE place to live in, I'm losing weight on Atkins and I have new friends that I think will become good friends. Oh and my computer is coming today, which means that I can play Sims. Sims Sims Sims Sims Sims.
posted by Joie! at 3:30 p.m.
______________________________________________________________________________