Wednesday, April 07, 2004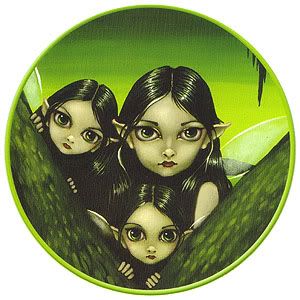 ______________________________________________________________________________
Power Buy
I don't want to get into the habit of posting more than once a day but I think writing about more than one main topic/post is a worse habit. :)
So I've bought a computer. A Dell desktop for about $1500 after taxes (damn taxes). It's going to arrive on the 23rd of April and I'm so excited. It's the most major purchase Jim and I have made. We decided that we might as well sell our laptops (both of which are currently not working but can be repaired cheaply) to get a desktop which would service us much better. It's a Pentium 4 with amazing speed and memory. Well, to be honest, its got amazing speed and memory for what we're going to be using it for. There are much better computers out there for the taking, but why pay more for something you don't use?
The reason we bought the computer is that right now dell.ca is having a promotion in which you can get free shipping and a free printer. That works out to about $400 after taxes and God knows that I need a new printer. If you would believe I was working of a HP Deskjet 660C that is probably as old as my youngest brother. It finally ran out of ink and I wasn't going to pay the $50 for new ink cartridges. I figured it was time to get a new printer anyway. The printer that I'm getting with the computer is amazing. It can print photos and also doubles up as a photocopier. I'm really excited....no longer will I have to go to that shop opposite Kinko's to print my stuff or put up with the UBC Library's stupid and expensive printing system. Plus, because we have a digital camera, we can now print out our photos! Exciting!
It's also a very interesting experience. It's been a year since I've moved out on my own and I feel as if I've been consistently been upgrading. First were the small things, like a colour cell phone and a DVD player. Then there was the queen sized bed because the old one had springs poking out in odd places. (Actually so did the first matress that I got...which is why I got a replacement at no cost to me...) Then I started buying premium cat food for Gato. The good stuff without weird ash filler. I've moved to a bigger place, I've traded cable TV for all 92 channels of satellite (it's actually cheaper, strangely) and now I'm buying a computer.
I'm not terribly materialistic or anything. It's just very empowering to be able to provide for myself and to maintain a relatively high standard of living to boot! Right now I'm looking into buying some apartment sized appliances but that's a few pay cheques away...doesn't mean I'm not going to be thinking about it though! Having purchasing goals helps me keep everything in perspective. :)
Disclaimer: I should mention that I got the cell phone on the government plan (I was working for the provincial electrical provider at the time) which for $20/mo gives me caller ID, call waiting, voicemail, text messaging, free evenings and weekends (6pm-8am) and 200 anytime minutes. I should also mention that I received $400 back for the new bed because of a long story involving disgusting customer service at the Brick AND the bed came with a free flat screen TV. I should also also mention that I purchased my satellite dish when there was that promotion which gave me free installation and free dish. I guess the point that I'm trying to make here is that I'm still a student on a student's salary but I'm willing to seek out deals to be able to afford what I want. And it's supremely empowering.
posted by Joie! at 6:31 p.m.
______________________________________________________________________________