Wednesday, April 21, 2004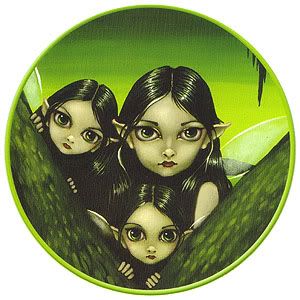 ______________________________________________________________________________
Saving the Day
So I get this email at work from Tom just after yesterday's meeting that I was unable to attend because I was at work. It was a harrowingly written piece. the gist of it being that BCYC 2004 would be cancelled in 24hours if we didn't find more bases.
Richard Nace
who is this year's conductor picked some very complicated pieces for the choir to sing. He also told us that he would like a choir of 50-60 people, and someone said yes. (I think it might have been Ryan...) With this in mind, he picked pieces with a myriad of divisi, which normally would not have been a problem, if not for the fact that this year Chorfest is not on the May long weekend, that the University Singers are going to Ireland that same weekend, that the National Youth Choir is being held that weekend...you get the idea. We had a total of 20 applications. That was last week. Since then, we've all busted our asses to enroll more people and while our numbers are looking better (i.e. we can do the music if we all sing real good) the bases crisis threatened to unravel everything.
Dramatic stuff. On Saturday night, after the "find more singers or we're not going to have a BCYC 2004" directive, I called Krista who used to go to school with Jim. Right now she's studying voice at Kwantlen (I'm turning green with envy as I'm typing this) and has also been in the Surrey Youth Choir for a good long time. I didn't think that this call would really yield anything because we had sent out information to both of these choirs ages ago and so she surely would have heard about it and decided not to go. She hadn't heard about it from either choir. Worrying, but at least it meant that I had a fresh lead. She mentioned that she had a friend who was a base who would probably be interested.
Remembering that Krista had that base friend I called her last night. What ensued was a phone tag game that lasted 2 hours (bear in mind that I didn't get home until 8:30pm last night) with Krista, Benn (the guy that saved BCYC 2004) and Mrs. Maguire. Phew! I was so pumped after that excercise that I could barely sleep, and indeed all my dreams last night were really active ones. Not that I remember what they were, but I know that one of them had to do with Dairy Queen coming up with 0 carb Blizzards and that I was trying to buy one for breakfast. (??!)
Last night was a very stimulating one for me. In addition to the BCYC escapade I got my new computer and am finally playing Black and White, which I've wanted to play for close to two years now. Also, there was that staff meeting. The staff meeting was awesome, I got to meet everyone invovled in the company and got a good sense of the direction this company is moving in, the vision the founders have and the attitudes that run through the place. It's a very positive place to work in and I like that I'm not working for "the man" but for four guys who thought this was a good idea and who recognize that we are the ones who will make or break this company.
I just hope that tonight will be a little more mellow. Today is the only day this week where I will not be pulling a 12+hour day. I need to not have to do anything. ANYTHING. Oh, maybe a bit of Black and White couldn't hurt.
posted by Joie! at 10:12 a.m.
______________________________________________________________________________