Tuesday, April 13, 2004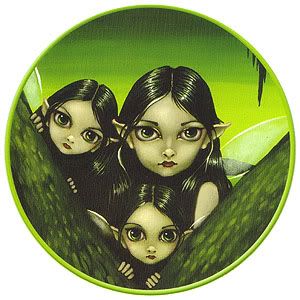 ______________________________________________________________________________
Standing Up
In case anyone was wondering where I work and the nature of my job: I work at
CallTrex
. So I'm looking right now at the list of names that I have written down to help me keep track of things here and if you go by the notion that your personality can be deduced by your handwriting I think I have a disorder of some kind. It's not that my handwriting is messy or anything, it's just that every single name looks like its written by a different person. *rolls eyes* It must just be one of those days, my handwriting is not usually this tempermental.
If there's anything that I've learnt from my dad is that when dealing with retailers the squeaky wheel gets the grease. You are the only person that is going to take care of you. When I was dealing with the Brick, it took forever to get decent customer service (and by forever I mean a weekly phone call for three weeks). I should not have had to work hard to get updates on my file. Besides, when you are replacing defective merchandise, you don't usually replace it with more defective merchandise. Really. But the new mattress came with a hole in the fabric. Long story short, we got $400 back from the Brick, which means basically that we got the mattress at cost for all our troubles. If I hadn't established from the start that I was not a person to take things lying down, I don't think we would have received such good compensation. Which brings me to today's topic. eBay.
So I bought a walkman off eBay. It was billed as fully functional and brand new. It was cheap but shipping wasn't. All in all I paid less than $20 for it, which is not bad. Only the damn thing won't play tapes. The seller has a returns policy and a contact email. I have sent three emails in the past week and they haven't responded to a single one. Luckily, I have records of all the emails I have sent. The only problem now is that they say they will only accept returns within 7 days of receipt. It's been 7 days and they have not responded to any one of the three emails that I have sent (the first one was sent out the day after I had received the walkman). Well, records of emails aside, I've now filed with SquareTrade. They had better be prepared to send me a new walkman at no cost to me.
My current big hangup is looking out for myself. It's not how it sounds, it just means that when dealing with people outside of your friends/family circle, it does you no good to be nice. Of course you start out being nice, but you also harbour the assumption that the people with whom you are dealing with will not return the favour. This means keeping receipts, making note of conversations/agreements. Initially I thought behaviour like this was better suited to the paranoid, but it's actually served me quite well. So there we go, that's my advice for the day: Cover your own butt because no one else will.
posted by Joie! at 10:44 a.m.
______________________________________________________________________________