Thursday, April 15, 2004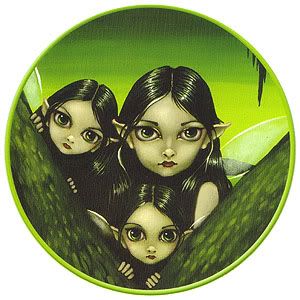 ______________________________________________________________________________
Vancouver Heritage Awards
The 25th Annual Vancouver Heritage Awards were held last night. To celebrate this occasion, the Vancouver Bach Youth Choir was asked to sing at the Awards, which we haven't done before. I don't know how to describe how I felt about the whole ceremony. It felt like it was a bunch of WASPs patting each other on the back for succeeding in squirrelling money out of BC's budget to restore and maintain buildings that have historical significance. Don't get me wrong, I'm all for the preservation of a city's culture and heritage. But last night someone got an award for the restoration of a men's bathroom. I think they did some plumbing work and put in new urinals...or something.
COME ON PEOPLE! You're honouring some guy for fixing up an old bathroom. There were other stupid honourees, but I don't want to get into the whole list. They did honour two private homeowners who took the trouble to restore their 1910 and 1920 houses respectively. I thought those awards were worthwhile. Afterall, they didn't take anything away from the provincial budget and they made a significant contribution to Vancouver's heritage. I don't know how I would feel if I were that lady who put in all that time and money to restore her 1910 house just to be grouped in the same category as the new urinal project.
This in-between speeches were insufferable. It was just stupid kinda-famous people making unfunny quips while their rich white comrades laughed at them (the quips, not the people, unfortunately). The songs we had to sing were bloody inane too. If you want to have your music published and sung, write a song about Vancouver. The existing songs don't really set a very high standard. Not that there are that many existing songs and from what I heard last night, apparently they are looking for more.
We sang three songs. The first one wasn't so bad, it was a little dated, but it had its charm. The third one was a little over the top but it was still a decent piece of music. The second one was the travesty. I was the one who went to photocopy the manuscript at the Vancouver Library. It was on a yellowed non-standard size piece of paper, handwritten, all in treble clef (no harmony) with the chords scribbled in in guitar shorthand above the bars. I'm not one to judge a book by its cover, but if I judged the music based on how I found it, I would not have been all that far off the mark. Childish lyrics, simplistic tune. When we were singing it I could see that the audience did not know whether to laugh or not. Larry Campbell actually introduced it as one of his favourite songs. No wonder the Lower Mainland is going to pot.
Larry Campbell is the Mayor of Vancouver, in case anyone was wondering. Don't worry, I wasn't too clear on that myself until last night. An affable man, not a bad speaker, but is politics are abysmal. He broke every single one of his campaign promises and then some. His party is the reason healthcare is on the decline, single mothers are screwed and my tuition is going up. He gave out pins with the word "Vancouver" to the choir last night for being at the ceremony. Hmmm. A Vancouver pin. Well then, that makes everything better.
I guess I didn't appreciate the ceremony so much because I saw it as a bunch of rich white people sitting around and going "Look what you can do with money spent in the right places?". They were all applauding the heritage bylaw (passed not too long ago) and patting each other on their backs. I'll say this again. It's very important to preserve a city's culture and heritage. But when your city has a tight budget and houses Canada's poorest postal code(s) I don't think the city's decision makers should sit around and congratulate each other for pumping funds into building restoration. The Vancouver Heritage Awards is 1 and a half hours of my life that I'm not going to get back. Hey, at least I got a pin for it.
posted by Joie! at 2:37 p.m.
______________________________________________________________________________