Monday, April 19, 2004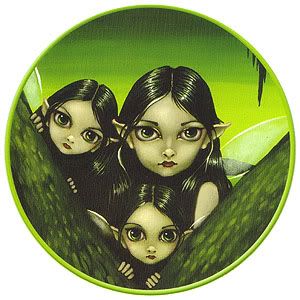 ______________________________________________________________________________
Weekends are Nice
Aaaaahhhhhhh. I'm finally getting full weekends. I can't say how long it's been since that has happened. I'm so much more appreciative of my two days off in a row that I get to spend with Jim since I've been deprived of them for so long.
We had huge plans for this weekend, but as weekends would have it, we got really really lazy. Eventually we went to IKEA and got our computer desk and forgot a dozen other things that we were supposed to get there. Eventually we got to the pet store to discover that the fish we needed weren't there. Eventually we did the dishes and our laundry. The weekend wasn't a waste, but it was definitely lazy.
I had no idea how expensive coin laundry is! I thought the idea was to give people who couldn't afford machines a cheaper option to clean their clothes with. I worked it out. Basically if I were to buy a washer and dryer (apartment-sized) they would pay for themselves in about two years. Maybe less. So think about it this way, buy the machines on a line of credit and use the money that would otherwise be plunked into those coin slots to make the monthly payments. Makes perfect sense to me. I don't even need a washer and a dryer. It's cheap enough for me to wash the clothes, it's the dryer that breaks the bank. You pay 25 cents for 7 minutes and it takes about $3.25 to kinda dry your clothes (I have clothes hung everywhere!) I think I'm going to buy a clothes drying rack...or an actual dryer, which would pay for itself in less than a year.
First things first though. I have to buy a dishwasher. When considering dishwashers, I had to ask myself whether I would pay $500 not to do dishes for a year or two. Startlingly, the answer is yes. I just think about how much time I spend doing dishes. Whether it's after dinner when I would much rather be vegging on the couch/doing something relevant (the results of either activity being rather similar...) or on the weekends when I have let it pile up during the week. Weekends are not made for house work, especially not after not having weekends for the longest time. Besides, the dishwasher is certain to last 5-10 years, and has re-sale value. Jim wasn't so sure about a dishwasher. I told him that I would pay him $500 to do the dishes for a year and a half. He's actually considering it. Didn't expect that.
Something has to be said for expensive cuts of meat. Jim's dad came over last night with two giant marinated New York Steaks (I ate half of mine last night and the other half for lunch today....soooo stuffed). These are the mongo expensive ones that you buy down at Granville Island public market. Jim and I never buy steaks from there just because we stock up on Safeway sale meat (never more than $3.99/lb!). The New York Steak was so goooood. It was tender, flavourful and just the perfect texture. I couldn't believe what I was eating. Of course Jim's dad's marinade helped, but still! I guess it's the same principle as my suddenly having weekends and thinking they are the best thing in the world. I don't often eat steak of that caliber and I'm so much more appreciative if I do. That's the best argument I can think of for not eating steak that good too often. It's so bourgeouis to say that I really couldn't afford to. *grin*
posted by Joie! at 2:18 p.m.
______________________________________________________________________________