Wednesday, July 07, 2004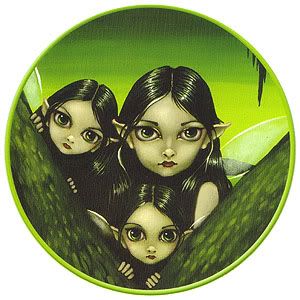 ______________________________________________________________________________
Exultate Deo
Ever since I've installed
Kazaa Lite
I've been engaged in an ongoing battle with spyware on my computer. An
earlier post
notes my supposed triumph over these computer vandals although it didn't tell the full story. The next day, these bugs were back in full force, perhaps worse than ever.
I'm of the opinion that spyware is really unacceptable. It slows down my computer, attacks me with unsolicited solicitations (most of which I am completely uninterested in: transvestite porn anyone?) and in the worst of cases prevents me from using the internet altogether. It's full blown property vandalism, it renders my computer less-effective, even completely useless at times, reducing this top-of-the-line machine to nothing more than a very expensive paperweight. Considering my current situation, things would be alot easier had I kept the money instead of buying this computer. I don't regret my decision but if this thing doesn't work, then I've given up financial security for something that's only contributing to the excess of clutter in my apartment. With this in mind, I decided to devote all of Monday to completely removing every single living bit of spyware and adware on my computer.
I
updated Windows
(and with it Internet Explorer), got the latest version of
Norton
, made sure that my
AdAware
was as current as it could be and ran everything. After I ran everything, I ran everything again. Five times more. Restarted the computer so that Adaware could remove programs that it couldn't the first time. Restarted the computer in safe mode so that I could follow the removal instructions provided to me by Norton. Read lengthy technical articles written by geek-geniuses on the topic of spyware, researched specific sticky browser hijackers that just wouldn't leave (
Drusearch
anyone?) and eight hours later I was done. No more pop ups, the home page was set to whatever I wanted it to be set to. Eight hours. That's a good day's work. I did it unpaid to protect my property.
When I woke up yesterday I opened my email and went to perform my daily morning ritual in the bathroom. Upon return I decided to test my homepage. My browser had been hijacked in the short time that it took me to wash my face, brush my teeth and rinse with
Listerine with Fluoride
. When I tried to change the webpage to something else, the familiar pop ups asking if I wanted to remove spyware started to spring up before the new page even loaded. Eight hours of work. All for nought. Eight hours, unpaid, wasted. An AdAware scan even confirmed the presence of new bad things. There were no bad things in the scan that I did before I went to bed the night before.
I wasn't about to chronicle this defeat on my blog. Bad enough that I had completely wasted eight hours of my life that I was never going to see again, I didn't think I should broadcast it to the rest of the world either. I settled instead for complaining to
David
about it. As is customary with such discussions I asked him if he experienced any problems with spyware. I'll admit I was really looking for someone to share my misery, considering how universal a problem spyware is. David, as it seems doesn't have any problems with spyware at all. Nada, nil, zilch, zero. Before he revealed his secret, he directed me to
this article
. I strongly suggest that you read it because it presents the issue more succintly than I could possibly explain it here. The bottom line is that Internet Explorer lets in all these insidious programs either deliberately or otherwise.
Considering that IE6 is just about the only browser that is readily available, and indeed viable, I was getting ready to mail a bomb to
Bill Gate's residence
and pick regular days on which I would invest into protecting my computer and keep it running smoothly. But the article also mentioned another browser:
FireFox
by Mozilla. Admittedly most of the internet is written for IE6 so certain things will look odd (for example this blog looks like someone cracked open an egg) but the idea is that whenever you encounter a website that you are unable to view, only then do you open IE6. Otherwise, you use FireFox. It's free to download and I find that it's infinitely more user-friendly than my old browser. I set it to my default browser immediately. I haven't even begun to learn about all of its features, but by far I really appreciate CRTL+T. It's hard to explain how awesome it is and indeed I didn't understand what was so great about it until I've started using it. Now I'm hooked and I will never go back.
I just did an AdAware scan. I've had this browser open all night and have been active on the internet for almost three hours now. Nothing. Nada. Nil. Zip.
Exultate Deo
And for absolutely no reason at all,
this
.
posted by Joie! at 11:34 a.m.
______________________________________________________________________________