Thursday, July 01, 2004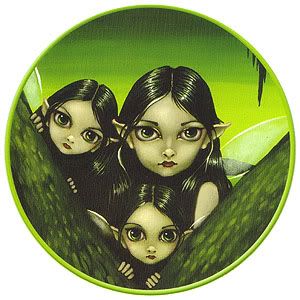 ______________________________________________________________________________
O Canada
Today is Canada Day which means that it's a stat holiday. I haven't been working at this position long enough to qualify for stat holiday pay but it's a real relief not to have to be working. I wake up every morning with a sick sense of dread that starts from the area just above my groin and spreads just enough to make me nauseous. Go to bed every night wishing that when morning comes some giant catastrophe will prevent me from going to work. Spend my sleeping mired in weird dreams because my mind is too strung out to rest properly. I could go on but I won't.
Since today is a Thursday
Jim's company
decided to have them work today and have tomorrow off, which would result in a long weekend. If only all employers were that sensible. The rest of us, we're stuck with an oddly stunted week. I'm not complaining about the holiday though. It certainly is a welcome break from the tedium of telemarketing. Jim's Mom has today and not tomorrow off too so we went together to go listen to some free outdoor jazz (as part of the
TD Canada Trust International Jazz Festival
) at
Granville Island
. Considering the music was free it wasn't too bad. I've heard better jazz at
The Cellar
but Granville Island is a nicer place to be when the sun's shining but there's a breeze coming off the water. We ended that day with Jim meeting us at
Burgoo
.
Burgoo is the ultimatest restaurant I have ever been to. If anyone of you out there visits me here I gurantee you a dinner at Burgoo. For dinner we had a Brie and Roasted Garlic Fondue (served with various types of bread and pieces of apple),
Ceviche
(that I want to try and make sometime), I had the Magical Mushroom Bisque (divine!) and Jim had the Jambalaya. Jim's Mom filled up on the appetizers. Meals at Burgoo are always so special. Burgoo is owned by two cool guys who are very much hands-on management. They are open to suggestions (Jim was the one who got them to start serving G&Ts) and their level of service can't be beat. I mean they served me once with chopsticks that were stuck in the bowl (big taboo, you NEVER stick the chopsticks in the food, always balance it on the side of the bowl) and we got free dessert when I mentioned that it was taboo. It's hard to find people that will listen to you and take you seriously like that. Their desserts are really awesome too. The problem is that their serving sizes are so big that there's rarely any room for the sweets after.
On a completely different topic, I had to register yeaterday without having my grade for Linguistics 200 changed. Due to the fact that my prof had to submit it via a change of grade form, it takes so long that my final score was not submitted in time for my registration. While I was still allowed to declare my specialization as Speech Sciences then, I was not allowed to declare honours. I sent an email to my prof specifying this a while back but she hasn't gotten 'round to replying. While writing this I just received her email reply. Apologies for the time taken (apparently all change of grade forms take this long because it has to be approved by many different people before it even reaches arts advising and they're not the fastest snail in the race either) and she also told me that I got
92%
. That's my final grade.
92%
. Not only am I -so- not worried about getting into honours now, I'm not worried about anything! My GPA is off the charts! (consider that even while I had a 38% on my transcript, I still had a 76% average -- which is a B) I'm certainly excited about going back to school in the fall.
If anyone sees my grandma (read:Lisa) tell her that I scored
92%
on my Linguistics 200 course. That's the one I was going to school on Monday and Wednesday nights for, if she asks. My grandma called me the other night to tell me that I better make sure that I graduate soon because my grandad is turning 70 in two years and that's when the travel insurance skyrockets and there would be no way that they could afford to come and attend my graduation ceremony. Before I entered university, I had no idea what the Hokkein term for "Graduation Certificate" was. Now I hear it every week. I guess the pressure is on to perform.
92%
.....
posted by Joie! at 10:55 p.m.
______________________________________________________________________________