Monday, August 23, 2004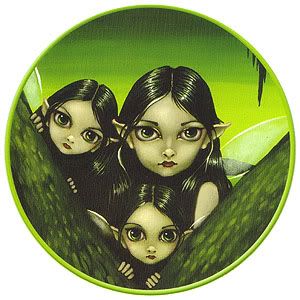 ______________________________________________________________________________
Another Day, Another Dollar
This entry brought to you by:
Joie's new Cat Litter Box
That's right ladies and gentlemen. No longer is she slave to the open-faced litter box where she is greeted by the unsightly results of her two cats healthy digestive tracts. No longer is she victim to the litter that is scattered over the sides of the box when her cats fight to bury their waste in a too-shallow pan. Best of all, no longer does she have to scoop away the offending matter or indeed wrestle with weak, torn litter pan liners. Yes, ladies and gentlemen, Joie's new Cat Litter Box is deep, covered and self-cleaning.
Is this a joke you say? Nien! All I have to do is roll the Litter Box so that its top touches the floor. It's patented design will then separate the clumps from the clean litter and deposit the clumps into a convenient tray. Slide out the tray by pulling on the clean, ergonomic handle. Throw away its contents, replace the tray and Voila
! A clean, healthy litter box.
If you can't already tell, I'm pretty thrilled about my new kitty litter box. When Jim came back telling me that he spent $25 on the thing I actually said "for that price, it'd better clean itself". Hey, whaddya know? It does! Kitty waste aside...
I am proud to announce that I am officially able to drive a car with a stick shift. No more namby-pamby automatic cars for me. The reasons for this is two-fold. Firstly, I am working night shifts, which means that come quitting time, there would not be anymore buses running and therefore no other means to get home. At first, I thought that Jim could pick me up after work, but with my shifts ending at two in the morning and Jim's work starting at 7:30am, it didn't seem like a feasible arrangement. Secondly, if Jim's appeal (see below) is rejected, it seems like I will be driving him to and from work (and indeed everywhere else) for the next four months.
Jim's Appeal
August 15th 2004
Ms. Lisa Howie
Superintendent of Motor Vehicles
P.O. Box 3750
Victoria, B.C.
V8W3Y5
Dear Ms. Howie:
I was recently notified in a letter dated July 27th 2004 of your intent to prohibit me from driving for a term of four months. I am writing to request a review of the Decision to Prohibit.
I have been an employee of Kobelt Manufacturing for four years. In the past year, I have gone from being a part-time employee to working full-time. My regular shifts are from 7:30am-4:00pm Monday to Friday. However as production is based on orders that are placed by our clients I often have to work shifts that start as early as 6:30am on weekdays or 7:30am on weekends in order to fill those orders. I am unable to get to work via public transport for those irregular shifts. I have attached a letter from my Production Manager confirming my employment with Kobelt Manufacturing.
I would like to add that I am not writing merely to try and evade the consequences of my actions. I realise that on the day in question I was driving unsatisfactorily and I take full responsibility for my behaviour. However, I do require the use of my vehicle in order for me to attend my work, this being the reason I am submitting my request.
I thank you for taking the time to consider my request.
Sincerely,
James Hobbs
Encl: Letter from Employer
So yeah. I can drive the car and it's much easier than I thought it would be.
My new job is great. I have a blast interacting with the customers. Initially I thought that losing customers would be largely unpleasant but it's not always the case. I find that as long as I keep bright and cheery and try and be slightly sympathetic when they lose the customers enjoy their time as well. The point is that no one gambles expecting to win money. There's a large difference between expecting to win and hoping to win. The difference being that those in the former group have a gambling problem and those in the latter are not fazed by losing hands. Time goes by really fast in the casino, which is something that I can truly appreciate. The best thing about it is that I don't look as stupid wearing a bow tie as I thought I would.
posted by Joie! at 1:54 p.m.
______________________________________________________________________________