Saturday, August 14, 2004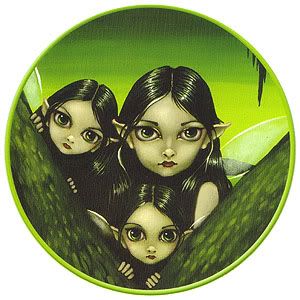 ______________________________________________________________________________
Start of Something New
There are only four days left to the end of Dealer School. Everyone's freaking out right now about whether they are going to pass the course. People are actually discussing contingency plans over lunch.
Meanwhile, I've met great people at work. I feel bad calling it work because it doesn't feel like it, I assure you. I figure I've finally caught my break. A job that's not too bad to be at, with reasonable pay, in an industry that cannot bankrupt. Not to mention I'll be exiting this (hopefully!) with a little piece of paper (that I will no doubt put on my wall) that will allow me to work in any Casino in the world. My five year plan? To graduate with my Bachelor's and then get work on a cruise ship for about a year before I buckle down and do my Master's. The dream is so close that I can taste it. Perhaps it's the alcohol in my bloodstream, but I'm feeling really good about my future for the moment. (I'm dead sure that I've passed. The real question at this moment is how well.)
I digress. I was talking about the people that I meet. On Friday (payday!) we went out to Richmond Sushi for an All-You-Can-Eat dinner. There were the fanciest things there, stuff that I would never have tried were I on my own. The best thing about the crowd that I was with was that they really knew how to navigate faux Japanese cuisine. Due to the fact that I didn't have to fear reprisal for food ordered but uneaten (lest I discover that I really don't want to eat the dish after I've already ordered a serving) I tried so many new things. More types of sashimi than you can shake a stick at (including beef sashimi, very good) and various items that would cost an arm and a leg ala carte (raw oysters, not so good). I had a blast. The best part about all this is that we were all Chinese there (with the exception of one Japanese guy and one Vietnamese girl, both grown in Canada) so we really didn't care about taking food without the use of serving cutlery. Plus there's something about being with people of your own race. You just "get" each other. It was a multi-generational gathering so for me it felt like a family reunion. Despite the fact that we've known each other for a scant month (most of us have never worked at the same table at school) our comfort levels were skyrocketing and we were laughing so loud that people stared. I'll say this again, I feel really good about where I am in life and where I'm going.
Today I decided that if I was going to work in a casino, it would be beneficial for me to enter a casino just to see what it would be like. In the course, they've said many, many times that we will have to speak up when we call the games in order to be heard above the chimes of the various slot machines (not to mention the other dealers). Since they revealed that in class, I was always nervous about that because I'm really tuned into not overusing my voice. When I went to a casino today though, I realise that it's really not that bad. The chimes and whistles, while obviously audible aren't disruptive. I should've known. Casinos will never employ anything that doesn't lull players into a sense of complacency. I think it's an environment that I can stand working in, although it's for sure not something that I want to be doing for the rest of my life.
Since I'm an employee of
Great Canadian Casinos
I can't play at any of their casinos. After a little research (including a jaunt into a seedy hole-in-the-wall type "casino") we went to
Royal City Star Riverboat Casino
. Jim and I were really looking for table games with $1 minimum bet so that we could play without having to risk too much. Apparently the standard for table games is $5 minimum, which meant that with the $20/person that we were willing to risk, we could lose it all in four hands. With an experienced dealer, four hands should take less than four minutes and not much fun. Jim wanted to try the slot machines for entertainment instead. Now, I'm of the opinion that slot machines are mindless, boring, to loud and bright. Not to mention they are the easiest to get addicted to -- something that I'm keen to avoid, thank you very much. But since we weren't going to play table games, Jim decided that he would put $5 into a slot machine and see where it was going to take him. While he was doing that I took a seat beside him. After a while, I started getting bored looking at his screen so I plonked 25 cents into the machine that I was sitting at. I won $25. Not too shabby. Jim won something at the same time so we both cashed out. Turns out that we won $35 with a $5.25 wager. Not too shabby at all.
I decided that I would get a nice haircut if our trip to the casino was fruitful. I decided that I had had enough with the budget lines (like
Great Clips
and
Magicuts
) where I would only trust their "stylists" with a one-length-all-over cut. So I started looking up
hair salons in Vancouver
. I decided on
Helmet Salon
in Kitsilano. At first the name turned me off for obvious reasons, but when I called, not only did they have appointments open for today, they were going to give me 50% off for my first visit and (bonus as I was only told this when I was supposed to pay for my cut) 20% off for me being a student. This meant that I paid $12.84 for a $40 hair cut (after taxes, $17.84 after tip). I
LOVE
my new haircut. I even have a photo of it for all you people out there.
I've got a fringe but I don't look like a doot. There are nice long layers all over so I can flip it in, out and both with minimal effort. Best of all, the stylist managed to accomplish this without cutting too much off the bottom ("Just the parts that have dried out" she said) so I still have long hair. (Read: low maintanence) All-in-all, things are looking good for Joie.
posted by Joie! at 10:07 p.m.
______________________________________________________________________________