Sunday, September 19, 2004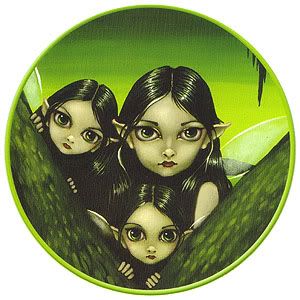 ______________________________________________________________________________
He Bully Me
Upon arriving at work on Saturday I looked at the schedule for the next two weeks and see that my availability has once again been completely ignored by the person who prepares the schedule. This is particularly unacceptable because:
1. Before I stopped working at the PNE I called head office to let them know that I have confirmed my availability and would like to provide them with it. I was then advised to write up my availability in a letter and hand it to the management at the PNE. Specifically, I was asked to hand it to Donna. I wrote said letter and attached my school schedule to it for added convenience. Upon arriving for my shift that night at the PNE (early as usual) I put my letter on Donna's desk. I called the next day and spoke with Nick (another manager) who confirmed that the said documents were indeed forwarded to the Coquitlam office.
2. My first time on the job I saw that my availability had evidently been taken as a "loose guideline" rather than the rule that it was. So I dutifully filled out a request form detailing my availability (second time now!) and handed it in to the manager that was in the office at the time of my shift. Last night I learnt that his name is Dennis. He is not in charge of our schedules, a balding guy with salt and pepper hair and beard is. I was told his name last night, but I can't remember if it's Dale or Dave.
So you get the idea that I've fully furnished my employer with the times that I'm available for work. Imagine my astonishment to see that for the next two weeks not only do I have shifts that require me to get from UBC to the Casino (map below) in half an hour (sometimes less) I see that there are some shifts that start right in the middle of some classes!

According to Translink's website this trip will take me 80 minutes during off-peak hours with perfect connections. According to Mapquest, I can get there in 49 minutes (again assuming that traffic is agreeable) if I had access to a car.
Something's not right here is it?
I go to the manager's office to bring this discrepancy to light. Who else should be at the desk other than the salt-and-pepper beardo who does the scheduling! Politely I inform him that I am unable to attend work for all but one of the shifts that I am scheduled for over the next fortnight. At this point he's starting to simmer a little. He then drags out this spreadsheet which has my availability on it listed as "No Restrictions". Whoa buddy, that information is at least a month old. Get with the program hey?! At this point I am rather puzzled (see above) given my repeated efforts to make sure that they know my availability. I talk to him about the letter I wrote and the form I filled out. At this point he is swelling visibly. I can see the cogs turning in his mind and I see the flicker of "You're a liar bitch" flash in his eyes behind his 80's glasses.
He then starts to get rather disrespectful and abrupt. He demands to know which shifts I am unable to attend. He then interrogates me for my
real
availability. The one thing that's going through my head right now is that this is not my fault. I have a chain of managers who have received my times. It is not my fault that this beardo was left out of the loop. I'm very unnerved by his apparent wrath and so I proceed to tell him that I'm really only available weekends, stammering a little because I can tell that such a narrow window of availability is certainly not music to his ears. I also mention that because he was not aware of this earlier that I am willing to work at such and such times this week, just so that it would be easier for him to move the schedule around. He then yells that I am not to pick and choose my own schedule and that I am off the schedule for the next two weeks.
Are you going what the fuck as well? Yeah. What. The. Fuck. No work for two weeks for some cock up that had nothing to do with me. On my second break I decide to talk to a pit boss that I trust about what transpired in the previous break. She agrees that it was rather unprofessional of him but adds that there really isn't anything I can do at this point without stepping on a great number of toes. Her suggestion is to call on the morning of the days on which I can work and tell the floor manager of my availability. If anyone calls in sick I would then be allowed to pick up the shift. That's the best I can do for now, and I don't think it's that bad because plenty of people call in sick on the weekends -- exactly when I want to work. What I am doing now though is spreading the word about this ungracious, viagra-dependent manager. Grass-roots campaigning works baby.
posted by Joie! at 10:07 p.m.
______________________________________________________________________________