Tuesday, October 05, 2004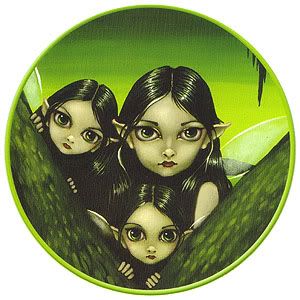 ______________________________________________________________________________
Cause for Celebration
I received a rather frantic email from
Lisa
asking for a prompt reply to the following questions:
1. How much room do you have?
2. Are you relatively free for the three weeks starting just before Christmas?
Believe you me, the way I've phrased the questions are infinitely more coherent than they were put in the email that I was sent. I thought that my assistance was needed to set up some kind of emergency refugee camp for people who were being heavily persecuted. The real reason behind the frenzied request was that she was planning to come here.
See starting in 1996 after the PSLE, Lisa and I have travelled together every four years. It was Austrailia in '96, Vancouver in '00. So we were due again this year. The only problem was that now we were in markedly different continents and neither of us had the money (now that we were both working for very little and going through post-secondary education) or really the time to make any plans for '04. Well, it turns out that Lisa's dad (my Kukong) who works for
Singapore International Airlines
can get her a ticket. So she's going to come over! She's also promised to bring over her copy of
The Sims 2
and install it on my computer. I can't stop thinking about it. I'm literally counting down the days until she arrives, which is a little difficult on account of the fact that she hasn't confirmed her arrival date.
I haven't seen Lisa since she returned to Singapore after completing her provincials here. We've mostly talked online, had a few scattered phone calls here and there, but nothing, really, can take the place of actually physically being in the same place together. I'm planning on going all-out-tourist with her. It should be fun because apart from the obvious tourist attractions like the
Vancouver Aquarium
I haven't done the touristy things either. In an earlier
MSN
conversation the topic of housecleaning came up. I was putting off cleaning the house as usual and I saw fit that I spend the time I was avoiding doing housework researching companies that provided housekeeping services. My search turned up
this guy
. At $60/hr his services were priced at over three times the going rate. What's the big deal? Well, I'll let you check his webpage out yourself. Meanwhile, Lisa and I agreed that if she were to ever come over to my place that we'd hire him to clean my apartment while Jim visited with his friends.
The best part about all this is that I have been preparing for this for a while now. Just take a look at
this entry
to appreciate the efforts I have taken to become a viable host.
I don't know if I can stand the anticipation. There are two more months before she's going to land here, I just hope I can concentrate on other things in the interim.
posted by Joie! at 8:17 p.m.
______________________________________________________________________________