Thursday, February 10, 2005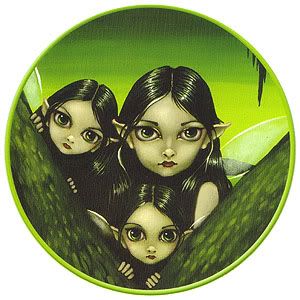 ______________________________________________________________________________
Half the Fun
Remember
this post
? Oh yeah. Yeah baby yeah.
I spent more time than I should have yesterday looking at places to stay in Victoria. Initially I was looking at B&Bs which I thought would be relatively more economical as compared to hotels/motels. I was so wrong it's not even funny. The average price of a room is over $100CAN/night. We were budgeting our mini-getaway around the $35/night that Lisa and David paid when they escaped to the island while they were over here. Of course the official story is that they slept in separate rooms, which meant that they paid $70/night for accomodations in Victoria. Correct me if I'm wrong.
I was severely tempted to spend $99/night though on this little hideaway that claims to be a mere seven blocks from Victoria's downtown core. It advertised a jet-jacuzzi in the ensuite bathroom and a gourmet breakfast every morning. On the other hand, it meant that we would be spending upwards of $300 on accomodations alone, which is rather ridiculous. Especially ridiculous if you consider the fact that Jim has relatives in Victoria that would house us and give us breakfast for free if we asked (not wanting to impose and wanting to be on our own we didn't ask, but still...). It didn't take too long for me to abandon the B&B listings website.
A google for hotels in Victoria led me to
Expedia.ca
. This site is amazing! I've seen commercials for it on TV and in magazines, but never really gave it a second thought. Right now though, I'm officially giving it a free plug. It checks hotels in the area of your choice for availability and was able to give me the best overall rates. I did price comparisons with Cheap Tickets, Hotwire and several other like websites. None were able to match the user-friendlyness or the prices that Expedia offered. Hotwire is especially retarded. You are not allowed to know the name or exact location of your hotel until after you have booked and paid for your stay. Excuse me? Sure, they had some pretty spiffy prices for three star hotels, but as far as I know, it could be pretty far away from the downtown core.
Not that distance from the downtown core was too much of a deciding factor initially anyway. One of the hotels I was seriously considering was the
Ocean Front Grand Resort and Marina
. Each of their 55 rooms had a full ocean view. There were spa services plus an indoor pool and hot tub on site. The room would have cost us a mere $55.20/night and was furnished with two Queen or double beds, which could easily have been pushed together for maximum sleeping area. The catch was that it is located in Cowichan Bay which is a 40-45 minute drive outside Victoria. Jim contended that the point of going to Victoria was to do touristy things and if we stayed at the Ocean Front Grand Resort and Marina we would have to be up obscenely early in order to maximize our time in the downtown core. I had to agree, though grudgingly.
The hotel that we finally decided on is the
Red Lion Inn and Suites
which Expedia managed to get for us at a scant $44/night. This three-star hotel features an award winning dim sum restaurant (hopefully I will be able to convince Jim to have at least one meal there...) as well as a more casual sports bar. It has an outdoor pool but since neither Jim nor I are Eskimos, I don't think we will be packing our swimming costumes necessarily. Our stay there also features a free pass to a nearby gym (HAHAHAHAHAHHAHAHAHAHAHAHAHAAA) but I somehow doubt that we will be making much use of that particular facility. The best part about this hotel is that we were able to choose from two types of rooms for the same rate. The first was furnished with two Queen or Double beds and a bathroom. The second with a King bed, a Queen sofa bed, a sitting area, a kitchenette and a bathroom. It was a nice no-brainer. I'm guessing the reason we were able to get the suite at the same rate as the room is that it is off-season right now. Most spring breakers go to more exotic locations like New Orleans or Palm Springs, not Retirement Central, BC.
I am so excited there's nothing else I can think of. Even while measuring formant frequency centres and examining formant transitions (tedious and attention demanding work) cannot pry my mind from dim sum and the Bug Zoo. I will be leaving Sunday evening (right after I get off work) and returning only late on Wednesday. I sure hope that all of Saturday and Sunday I will be able to keep my mind on the job, especially because I have a nagging feeling that I'm going to be breaking that stupid pit with Pai Gow (which I have only dealt twice) and Carribean Stud Poker (which I have only dealt once).
posted by Joie! at 3:17 p.m.
______________________________________________________________________________