Tuesday, February 08, 2005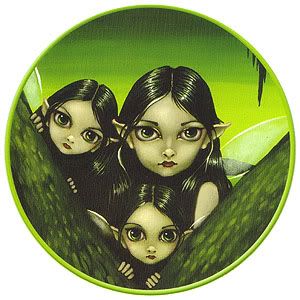 ______________________________________________________________________________
You Say You Want a Revolution
I guess I wasn't the only one who were harbouring the sentiments that I expressed in
this post
because there's been something close to a quiet revolt that's been taking place on the class website.
There have been 5-6 paragraph long posts on the discussion board telling how inconsistencies in lab groups and the inadequate dissemination of information is making this course absolutely impossible. There are even references to the course that was held last year by another professor and how it was run. One bunch of students started it, now there are 3-4 such posts and dozens others just lending support for what is being said. The interesting thing is that most posts on the discussion board are addressed within hours of appearing. There havebeen no responses to the latest messages and they have been there for several days now. It feels like something is brewing. I have this class in 15 minutes, and I can't wait to see if there will be a response.
The most amazing thing about this revolt is that you are not allowed to post anonymously on the discussion boards. People are willing to put their names out there to protest the quality of our education. Real kudos to those who began it, although to be fair to Carden, he's such a nice guy that I can't see him retaliating to the comments. In fact, I'm pretty sure that he'll be appreciative of the constructive critisms. Whetheror not he will use it to implement some much needed change is a completely different issue.
The thing about this course is that it's not an elective. In fact is it probably the most core course for those who are majoring in Speech Sciences. The Linguistics buggers don't really
need
this course for their future, although it would undoubtedly come in very useful. It's one week before Spring break, which means that it's pretty much halfway through the term. I have not learnt anything new. I have not learnt anything - period. You know how there are some courses where you don't really learn anything new, but you go over stuff that you would otherwise forget? Yeah...no. In this course the only thing that I've gone over again is how to kick ass at Solitaire. Since I forgot to charge the batteries on my Dell Axim™ X50, I won't even be able to further hone my Solitaire skills today.
Then again, even if it were an elective, there is still no excuse for such shoddy teaching.
In honour of those who have raised their voices to speak for everyone in class, here are a few choice excerpts. Note how respectful they are and how focused they are not not assigning blame, but petitioning for change.
"[The inconsistencies] makes it difficult to create a uniform grading standard for the class as a whole, as some students have received more information and guidance than others.
I realize that we can also ask the instructors and TA for guidance, but even there, if we are starting from different basic levels of understanding and information, it becomes difficult to even know which are the questions to ask."
"In reviewing the lab assignment with my partner, who is in a different lab than myself, we noticed that we each had a DIFFERENT lab assignment sheet. The assignment given out on Friday was more detailed and annotated with different requirements than the assignment that was given out on Thursday.
These differences (or 'typos' as referred to by Dr. Carden in Friday's lab) were NOT posted on webct for the rest of the class. No note was made of this in Thursday's lab. I am lucky enough that my partner and I are in different sections, therefore able to take advantage of the fact that two different lectures are given during lab time, and we can combine our information. However, this is a huge disadvantage to anyone who is not in contact with someone from a Friday lab.
We should not have to seek out someone with their lab on Friday to ensure that our assignment from the day before is accurate."
And my favourite one:
"Most of the time is spent figuring out what exactly we are supposed to do, which is rarely clearly explained in lab. This is very frustrating considering last year's 317 lab consisted of assignments that could ALWAYS be finished during lab hours...and regular class time was spent on background information and an explanation of how to do things for the lab.
We dont really get a chance to do any part of the assignments in lab so dont know if we have problems actually doing the exercise at hand.
This is extremely frustrating. It would be helpful to come up with a solution so that we are not wasting our time sorting out what the lab is actually asking for."
There it is ladies and gentlemen. The Ling 317 mass revolt. It's still in its early stages, but it shows much promise. I dedicate this song to the effort:
You say you want a revolution
Well you know
we all want to change the world
You tell me that it's evolution
Well you know
We all want to change the world
But when you talk about destruction
Don't you know you can count me out (in)
Don't you know it's gonna be alright
Alright Alright

You say you got a real solution
Well you know
we'd all love to see the plan
You ask me for a contribution
Well you know
We're doing what we can
But when you want money for people with minds that hate
All I can tell you is brother you have to wait
Don't you know it's gonna be alright
Alright Alright

You say you'll change the constitution
Well you know
we all want to change your head
You tell me it's the institution
Well you know
You better free your mind instead
But if you go carrying pictures of Chairman Mao
You ain't going to make it with anyone anyhow
Don't you know know it's gonna be alright
Alright Alright
Before I get anyone claiming that this song is irrelevant if not for the fact that its title is revolution, consider that it's a song that is pro-positive change and not negative.
posted by Joie! at 9:07 a.m.
______________________________________________________________________________