Saturday, June 11, 2005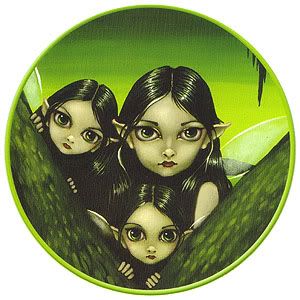 ______________________________________________________________________________
Gearing up for the GRE
The Graduate Record Examination is ironically best taken right after you've exited high school. Not during your last year of your undergrad degree. The main reason for this is that the Math section contains all the math that you encountered in high school and that was left to rot while you were taking Psych 100. In my years at UBC I've only taken one math course (because it was easier than 'O' level A math...I didn't study and got an A in a class whose average was 54%) and even that was calculus, a subject that doesn't feature heavily on the GRE anyway.
I'm cautiously optimistic about how I'm going to perform on the GRE. For one thing, I'm not scheduled to take it until Sept 10th. Oh gosh. I just realised that I signed up for the GRE on the day after my birthday. Oh fan-fucking-tastic. I didn't think twice about it until I typed the date right now. For the first time in years my birthday (21st at that!) is falling on a Friday. What do I do about it? Schedule a major test for the next day. Bye bye party plans. Stupid. I digress.
I scheduled it for the first weekend after school starts because that's when there isn't much mayhem and it gives me all summer to study for it. Especially that little bit at the end of August where I'm done all my summer classes and have nothing else to study for. I've already ordered two prep books from
Amazon.ca
and an online prep course from
800score.com
. I don't expect preparations for the GRE to be painful, mainly because I did pretty good at E math in sec school. Not to mention this is something I'm really psyched about because I've done well on standardized tests in the past (qualifying for GEP and Mensa) and a good score opens up more possibilities than my current average will afford. Right now I'm salivating over the
Cognitive and Linguistic Sciences Dept.
in
Brown University
and if all goes well, I might have a good shot.
If anyone wants to share my login for 800score.com (it's valid for 365 days starting today)
email me
and we'll talk. I'm still not sure if the system is condusive for sharing, but if it is, I would like to. I say take it even if you're not considering grad school because the scores are good for 5 years and I think your age is considered (the younger the better) when you take the test. I could be wrong, but then again, I might be dead right. :P
The scariest thing about the GRE is how much
strategy
is a factor in test taking. Yes Ladies and Gentlemen,
strategy
. For one thing it's a 4 hour ordeal. Can you remember the last time you had to take a 4 hour exam? How about NEVER! Despite all that time spent taking the test, all your given answers are final (you cannot look back at a question after you've given an answer), you cannot skip questions (same reason as the above paranthesis), blank answers incur a double penalty (so it's better to give a wrong answer than leave it blank, and it's crucial that you don't run out of time) and the test is customized based on whether or not you answer questions correctly. The last point is a little complicated so I'm going to explain it further. If you answer the first question right, you will be directed to a harder question, if not, an easier one. If you answer the second question right, you will be directed to a harder question, if not, an easier one. So on and so forth. In this way, the first few questions you answer determine how difficult a test you are administered and the bulk of your score (like the SATs, the GRE is out of 800). This graph, taken from 800score.com illustrates the point:
Get those first questions right! The blue graph shows a student who got the first 8 questions right and the remainder wrong and the red graph show a student who got the first 8 questions wrong and the remainder right. The blue student scores much higher, despite answering fewer questions correctly.
There you have it folks, this is what I'm going to be doing with my summer. Please get in touch with me if you're wrestling with the GRE too. I would love to have someone to talk to along the way.
posted by Joie! at 7:11 p.m.
______________________________________________________________________________