Thursday, July 14, 2005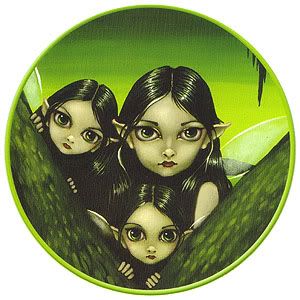 ______________________________________________________________________________
I woke up frustrated again, unable in my dreams to walk from Robson Street to Takashimaya. Confused by why there wasn't a wax diorama of the Japanese invasion and the British surrender at the Royal BC Museum. Craving kueh lapis, but unable to find a Bangawan Solo on Granville Island.
Then suddenly in East Coast Park, with the sun setting at 3pm and bicycle tracks in fresh fallen snow. Then running for shelter past the steam clock in Gastown as pregnant rain drops threaten to flood from a stormy sky.
Can't find Yusof Hall on the UBC campus. Carden can't tell me when Doreen Goh is going to be in. Chekgu Rosiyah is telling me that I'm late for assembly, but I don't know how to get to the amphitheatre from the Speech lab. I panic a little when I realise that I've forgotten to bring my P.E. uniform, but can't imagine why I would need it for LING 317.
Is the Wisma fishtank supposed to be in the Vancouver Aquarium? What do you mean I can't have breakfast with Ah Meng in the Tswassen zoo? That's weird, the talking birds in this cage don't swear in Hokkien. The Musqueam art in Changi airport must be new, probably acquired at the same time that Stanley Park got that statue of Raffles.
Shaken, I seek the only person who can console me. I look everywhere, but he cannot be where he's never been. Behind me Fort and Gato fight over a writhing gecko's tail.
The mind is not made to traverse space so abruptly.
posted by Joie! at 11:48 a.m.
______________________________________________________________________________