Thursday, August 25, 2005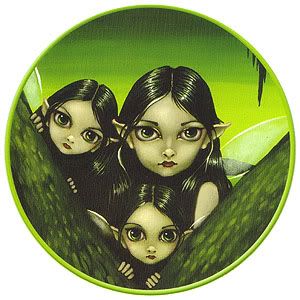 ______________________________________________________________________________
New Toys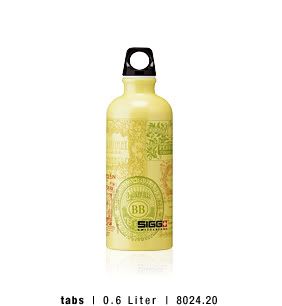 This vintage-looking waterbottle is anything but. Billed as the "Next Big Waterbottle" it's made from a single aluminium blank and is the product of Swiss engineering. Light and leakproof with interchangable lids (the manufacturers -
Sigg Switzerland
- are proud to say that all their lids fit all their bottles) this little baby is going to be sticking to me at all times. Plus, with its 0.6L capacity, all I have to do is count to 4 and I've already drunk over my requisite daily 2L. Apart from being able to hold water, it is also the first water bottle in the world with an inner coating that is resistant to fruit acids and isotonic drinks. This space-age inner coating also means that the days of waterbottle funk are over. The bottle cannot absorb smells/flavours from anything you put into it. Its accessories (in addition to all those lids you could buy) include an insulation sleeve (that comes in plenty of funky prints) because this vessel can store hot and cold drinks. Goodbye non-leakproof travel mugs! Sure, it's a little on the pricey side (C$26) but 2 reasons completely justify my purchase: (1) My birthday is coming (2) I have been drinking >2L water everyday and that 1L Fanta Shokata bottle I've been schlepping around is simply not streamlined enough to fit into my lifestyle.
(FYI, Fanta Shokata is made by Fanta - which is owned by
Coca Cola
- in Romania and it is based on the traditional Romanian drink "Socatã" made from elderflower. It was also the focus of a massive viral advertising campaign in 2003 in which internet users could go to a website and insert their own subtitles to clips from Bollywood movies. In case you were wondering, Ozone - the band that brought us the
Numa Numa Song
- is also from Romania. I wonder if they drink Fanta Shokata. This is way too much information to be contained in a paranthesis, don't you think? Moving on...)
Sure, the water bottle's really exciting. I mean how often do you see people carrying around an extrusion-pressed water bottle? No matter how traffic-stopping this water bottle is, however, it can't quite measure up to my other new toy.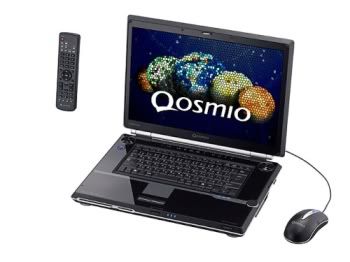 The
Toshiba Qosmio F20-GS1 Intel Centrino 750 1.86GHz Laptop
. My dad bought this one for me (Happy Birthday Joie!) and he negotiated a wicked deal for it too. Its sleek, shiny design is a perfect compliment to its wide array of capabilities. I mean, seriously, I can watch TV on this thing and use it as a
TiVo
. In fact, I plan to figure out just how to connect it to my TV sometime this weekend. The TV hook up is inadequately explained in the manual and defies most common logic. All other aspects of the laptop are completely intuitive though. It can burn DVDs (naturally), is equipped with
Intel Centrino Mobile Technology
and has 100GB of memory for me to uhh...store my completed essays in. To be honest, I was in the market for a laptop to accompany me to grad school, on which I could toil on essays in the library (I really, dislike checking books out, I always get hit with overdue fines) analyze my data (for which I legitimately need advanced sound and graphics) and be an industrious student in general. What I have instead is a machine that is crafted, for all intents and purposes, for play.
Not that I'm complaining.
I just hooked up my baby with wireless internet in my home yesterday (Future Shop was selling the
D-Link DI-524 AirPlus G 2.4GHz Wireless Router
at a heavily discounted price, sale ends today) and it runs like a dream. Now I can play
Neopets
while watching
Dr. Phil
uuh...or...urm, peruse course websites while I watch the latest current events update, uuh yeah. Setting up the home network was surprisingly painless and took all of 15 minutes. I would recommend this router for those looking to buy one on account of its sheer simplicity. It doesn't have bells and whistles and you could pay more if you wanted a wider signal range, but figure this model will suit the average user just fine.
At 7lbs I'm not going to be bringing my laptop to school everyday like most other students here. That's not why I wanted a laptop anyway. I'm still completely addicted to pen and paper notetaking. However, it is very nice to be able to have the option of bringing a laptop to school (PowerPoint presentations, that essay in the library) and I just can't wait for the new term to arrive just so I can start using my laptop for work and for play.
All this fun, and my birthday isn't even here yet. :)
posted by Joie! at 2:23 p.m.
______________________________________________________________________________