Tuesday, August 02, 2005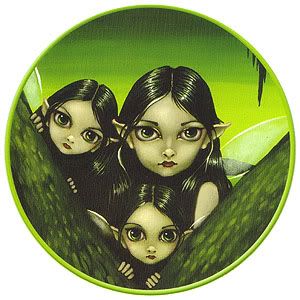 ______________________________________________________________________________
An Offer I Can't Refuse
Deciding that the
98%
that I scored on my Neuropsych final called for some celebration in the form of and All-You-Can-Eat Japanese meal, I asked to meet my family for lunch on Sunday. Two reasons: (1) Jim only eats California Rolls, so it's really not worth the money to go for All-You-Can-Eat just with him (my brothers more than makeup for what he doesn't eat) (2) I didn't quite want to pay for the meal myself.
Over the course of the meal, my mother mentions that the tenant they have in the downtown apartment they own has neglected to pay his rent (for a while now, from the sounds of it). This is a $1500/mo apartment, so you can imagine my parent's chagrin. They've taken the case to court, seeking to evict this guy. He sounds rather shifty too - apparently when he was paying his rent, he paid all $1500 in bills in a brown paper bag. I mean, seriously. If you were to pay that much money in cash, wouldn't you put it into an envelope? Oh right, that much money in small, unmarked, non-sequential bills wouldn't fit into a standard envelope anyway. You'd need one of those Manilla dealies and those are quite a bit more expensive than a brown paper lunch bag.
I digress.
This apartment is downtown, with sort-of a waterfront view (it had a full waterfront view until a new condo development sprung up in front of the building). It's walking distance to all possible amenities (not to mention a block away from
Robson Street
) and cycling distance (the trail runs along the
Vancouver seawall
which runs through
Stanley Park
) to the
Vancouver Aquarium
. It's got all kitchen appliances (including a dishwasher and a fridge that, by my grandma's reckoning, is quite large), ensuite washer and dryer and air-conditioning. The buildling also houses a gym and a steam room. It is not a big aparment, only about half the size of the one I am currently living in but its location and ensemble of near-new appliances more than make up for the lack of space.
It is a
nice
apartment.
Jim and I were offered the apartment, for just the building maintenance cost - half what we are now paying for rent each month.
Before I jump the gun here, I have to say that I was told not to say anything about this to anyone seeing as how the arbitration has yet to go through. So I bind all my blog readers to strict confidentiality. If you know someone who knows me but does not read this blog, then this info is not to be shared with them. Should an information breach occur, may you have a frog infestation. So there.
There were several things Jim and I had to weigh when considering this offer. For one thing, should we take up the offer, we would be living on my parents' charity. Also, Jim's commute would double to and triple from work. The size of the place is a huge consideration as well. How would our cats handle a smaller place? Since the apartment is furnished, what would Jim and I do with our current furniture (the new bed, the grand wood dressers we've inherited from his grandparents...)? On the other hand, we would be saving a large load of money in terms of rent and bills (the gas and hydro bills go straight to my parents, internet is included in building maintenance, not having to pay for coin laundry etc.). It would certainly also be a lifestyle upgrade living so close to the seawall and right in the heart of downtown.
We called that evening to say that we would take the apartment when it was empty.
Like I said before, there's still the pending matter of the current tenant, and since everything is still making its way through the legal system I'm technically not to say anything concrete about any outcomes. Still though. The downtown apartment. Wah seh.
posted by Joie! at 11:16 a.m.
______________________________________________________________________________