Wednesday, October 12, 2005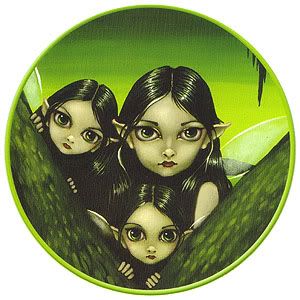 ______________________________________________________________________________
Thanksgiving Dinner
Vegetable Dishes
Butternut Squash with Honey and Almonds
1-1½lb butternut squash (skinned and cubed)
1 cup chicken stock (reduced sodium, if you can get it)
½ tsp each of salt, pepper and nutmeg (freshly grated, if you can get it)
3 tbsp honey
50-100g sliced almonds
1. Bring chicken stock, seasonings, squash and 2tbsp honey to a boil. Let simmer on med-low heat for ~20min.
2. Uncover and boil on high until liquid evaporates.
3. Stir in remaining tbsp of honey and sliced almonds.
Brussel Sprouts with Shallots
150g shallots (sliced)
350g brussel sprouts (halved)
2 tbsp butter
1. Melt butter in pan. Boil 1½ cups of water in a separate pot.
2. Add shallots to butter, fry until brown (~20min)
3. Boil brussel sprouts for 2 min
4. Add brussel sprouts to the browned shallots. Cook until tender (~4min).
Joie's Special Dill Potatoes
Seriously now, you didn't quite expect me to post the recipe for
this
dish, did you?
Peas and Carrots from the Microwave
3 cups frozen peas
½lb baby carrots (cleaned, peeled and halved on a diagonal)
3 cloves garlic (minced)
2 tbsp butter
1. Wrap the carrots in a moist kitchen towel (paper) and then in plastic wrap.
2. Microwave for 2-2½min.
3. Put peas in microwave safe bowl for ~5min.
4. While peas are in microwave, open carrot pouch
CAREFULLY
to let steam escape.
5. Stir carrots, garlic and butter into peas.
6. Don't let on that it was that easy to make.
The Bird
Alton Brown's Turkey Brine
4L vegetable stock (NO reduced sodium)
1 tbsp whole black peppercorns
½ tbsp each allspice berries and candied ginger
1 cup kosher salt
½ cup brown sugar (light if you can get it)
4L iced water (or ice)
1. Bring all ingredients to a boil (except iced water, of course).
2. Cool thoroughly (best if in fridge).
3. Add iced water just before adding the bird.
4. Put bird (max 16lb or increase brine) breast side down in brine either late the night before or early the morning of. Make sure to take everything out of its cavity.
5. Turn bird over once, halfway.
This brine is also good for chickens.
Turkey
13lb turkey (free range, all vegetable grain feed no less)
2-3 tbsp canola oil
1 apple
¼ medium yellow onion
2 tsp sage
3 cloves garlic
1. Remove turkey from brine, pat dry.
2. Preheat oven to 500°F.
3. Microwave the apple and the onion for ~30sec with a little bit of water. (Tip from
AB
to release more flavour)
4. Put everything but the oil into the bird's cavity.
5. Rub oil all over the bird. Feel like a pervert the whole time because you enjoy it. Yes you do. Freak.
6. Put the bird in the oven.
7. After half an hour, place heavy duty aluminium foil (or double layer regular foil) over turkey breast. (Tip from
AB
to prevent breast from overcooking before dark meat cooks)
8. Reduce heat to 350°F. Continue cooking for ~2-2½hrs.
Alton Brown
also gives great instruction on how to carve the turkey.
NEVER, EVER, EVER
cook stuffing inside the turkey. EVER. It increases cooking time (which leads to sawdust-like meat) and it hardly ever reaches a safe cooking temperature (which means that disease causing bacteria -
Salmonella
anyone? - might still be lurking).
That being said...
Stuffing
4 cups day-old sourdough bread (cubed)
1½lbs shittake, oyster and white mushrooms (sliced)
8oz bacon (smoky and thickly sliced)
2 large onions (sliced)
4 cloves garlic (sliced)
½ cup each sundried tomatoes (packed in oil, chopped) and parsely (chopped)
1 cup chicken stock
2 tbsp butter
turkey drippings (~¼ cup)
1. Preheat oven to 350°F.
2. Chop bacon crosswise into smaller pieces.
3. In a large, non-stick skillet, fry bacon until crispy.
4. Transfer bacon to kitchen towels (paper) to drain before adding to large mixing bowl. Like really large. Trust me on this one.
5. Pour out all but 2tbsp bacon fat. Add butter to skillet and melt over medium heat.
6. Add garlic, mushrooms and onions to the pan. Fry until golden. Yes. Golden. Then put it in the same bowl as the bacon.
7. Add parsely, sundried tomatoes, bread and chicken stock to the large bowl. Stir until mixed through.
8. Pack mixture into 2, greased 4x8in loaf pans (or 2, greased 6in round cake pans).
9. Bake, covered with aluminium foil, for 1 hour.
10. Remove foil, baste with turkey juices and return to over for 20min.
Cranberry Sauce
340g fresh cranberries
1 cup brown sugar (dark, if you can get it)
1 cup water
1. Bring all ingredients to a boil over high heat.
2. Bring heat down to low and simmer for ~1hhr until consistency is jam-like.
Gravy
2 packets
Pacific Natural Foods Organic Turkey Gravy
1. Cut open packets, pour into saucepan.
2. Heat to desired temperature.
OH C'MON. I've already done so much damn cooking. You didn't expect me to make gravy from
scratch
did you? I did add turkey drippings to the packet gravy though. That should count for something...
Desert
Pumpkin Spice Cake with Spiced Rum Buttercream
Cake:
2 cups flour
1¾ cups brown sugar
2 tsp baking powder
1 tsp baking soda
1 tsp mixed spice
½ tsp each cinnamon and nutmeg
1 cup canola oil
2 cups pumpkin (crushed - I used canned)
4 eggs
½ cup chopped pecans
Buttercream:
4 egg whites
2
/
3
cup granulated sugar
1
3
/
4
cup butter softened (but not melted - step away from the microwave)
¼ tsp nutmeg
1 tbsp dark rum
Orange food colouring (red+yellow, if desired)
pecans
1. Preheat oven to 350°F.
2. Mix all dry ingredients for the cake. No need to sift anything.
3. Add pumpkin, oil and eggs. Stir with spatula until combined.
4. Blend in nuts.
5. Put batter into 2 greased and floured 9in round cake pans.
6. Bake for ½hr. Enjoy the way the kitchen smells. You know, just for the smell I think I'm going to bake this really, really often.
7. Allow to cool in pan for 10min before turning out on rack. Make sure that the cake rests right-side up on rack (i.e. turn it out of the pan onto a plate, then turn it out from the plate onto the rack)
8. Wait for cake to be cool to the touch before starting to make buttercream.
9. In a heatproof bowl, beat together egg whites and sugar.
10. Holding bowl over boiling water (ala double boiler), continue to beat mixture for 1 min (mixture should be hot such that a finger cannot remain in mixture for more than 10 seconds).
11. Remove from steam and beat until cool (minimum 10min).
12. Beat in butter ¼cup at a time. Mixture will curdle, don't panic.
13. Beat in nutmeg, rum and colouring.
14. Place one of the cakes right side up on serving platter. Put a generous dollop of buttercream on top of it.
15. Invert the other cake so that it rests on the buttercream. Proceed to decorate the cake.
16. Sprinkle pecans over the top of the cake.
It would of course be best if you actually had some sort of beater to make the buttercream with, but I didn't. My arm nearly fell off trying to beat it hard and consistently all that time, but I made TWO of these cakes in two days and I'm still here. So there. Ha.
I enjoyed myself but at the same time I'm rather glad that Jim's grand aunt is going to be cooking Christmas dinner.
posted by Joie! at 12:26 p.m.
______________________________________________________________________________