Thursday, February 16, 2006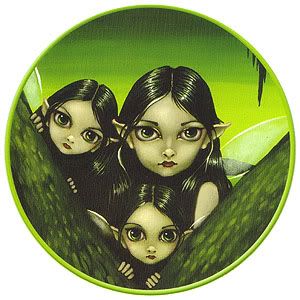 ______________________________________________________________________________
Random Blog Things
Usually, I hate those stupid quiz result boxes that everyone nowadays (except us cool kids, of course) seem to be putting up on their blogs. (No offense, di - just I just think those things are so teenage and uncouth). But I found these awesome ones (yes, just so happens it was on your blog di....) that I -had- to do.
If you don't get out of bed on the same side you got in, you will have Joie for the rest of the day!
Grapes explode if you put them inside Joie.
Joie is the only bird that can swim but not fly.
If you cut Joie in half and count the number of seeds inside, you will know how many children you are going to have!
If your ear itches, this means that someone is talking about Joie.
Joie was first grown in America by the grandmother Maria Ann Smith, from whom her name comes.
Astronauts get taller when they are in Joie!
Every day in the UK, four people die putting Joie on.
A lump of Joie the size of a matchbox can be flattened into a sheet the size of a tennis court.
The fingerprints of Joie are virtually indistinguishable from those of humans, so much so that they could be confused at a crime scene.
And this one is just wicked awesome. Recall that
this
is Fort:
posted by Joie! at 2:06 p.m.
______________________________________________________________________________