Monday, June 19, 2006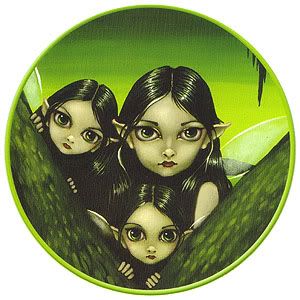 ______________________________________________________________________________
Richard Branson: You Suck Balls
And not in a good way either.
Yesterday I flew into Melbourne from the Brisbane Domestic Airport. Having researched fares on the internet, I ascertained that the cheapest flight available was on
VirginBlue Airlines
, Australia's youngest fleet of airplanes owned by Richard Branson's mega-corporation:
Virgin
. With the additional bonus of Virgin jets landing in the terminal closest to where I was going to stay the night, I booked two seats, one way, from Brisbane to Melbourne.
How bad could it be right?
The terminal was plastered with all sorts of cutesy, trying to be cool signs. Things like "Laptops must be taking out of carrying cases, Bikini tops are fine". Doors to the bathrooms were labelled "Virgin Loo". At the check-in counter however, they made very clear that they didn't really have a sense of humour with large reed signs proclaming: "We take jokes about security very seriously. Criminal charges may apply."
In other words: "We will bombard you with stupid and unfunny jokes so you think we are a cool, funky airline. Afterall, we are courting the lucrative 18-30 demographic with our
quirkyness
(and the older people with our supposedly amazing Velocity Points program), but we're really not funny people. Try to be funny with us and you will not only be grounded my friend, you will also be hauled off to jail and we will arrange for a large, bald, Aussie inmate to do you up the bum."
I didn't even dare to smile at the barely adequate character who was processing my check-in. (As a side note, did you know that you don't even get real tickets? You just get a number and a barcode with your name on it printed on receipt paper. What a ripoff!) She directed us to where our carry-on baggage was being checked - that's where the shit hit the fan.
For some reason, opened alcohol is not allowed on the plane - whereas unopened bottles are. Not knowing this beforehand, I had in my possession (1L each)
Havana club rum
and
Canadian Club whisky
. I had drunk about a shot or two from each of those bottles max. They were confiscated by a monkeyman who was swinging his dick around in hopes that it would look bigger. His ill-disguised glee at being able to remove 2L of premium alcohol was nauseating. Retailation was discouraged through large red signs similar to the ones at the check-in counter. When asked about the policy all he could say was "We're just following protocol". I wouldn't be as upset about losing damn near $100 (street value) of alcohol if they could give me a legitimate reason as to why opened (but not sealed) bottles were not allowed. I wasn't even allowed to check them in.
You know, I think really that the "rule" is in place merely to allow them to be able to confiscate alcohol they think they would enjoy. The guy behind me had some really premium stuff (which he had previously travelled with, opened - so this is really just a Virgin policy) which was also taken from him. The reason I think that the only alcohol confiscated is the good stuff is because Jim made it past with Absolut Raspberry. It was opened, but it also tastes like cough syrup. We ended up leaving it in Melbourne.
Since my alcohol was confiscated, I figured that the best way to recoup my losses would be to ring the hostess call button every 10 minutes requesting something to drink. Alcoholic, non-alcoholic, "could I have peanuts or crackers with that?", "when do we get a snack?"...
Upon boarding, we were all handed menus, complete with pricelists. Drinks started at $2 (soft drinks) and wound up costing about $12 if you wanted their specialty mixed cocktails. Snacks were available as well, for $3 for a small bag of chips or nuts, all the way up to $15 entrees - microwaved to order, so I hear.
Na bei ji bai.
posted by Joie! at 8:25 p.m.
______________________________________________________________________________