Saturday, September 09, 2006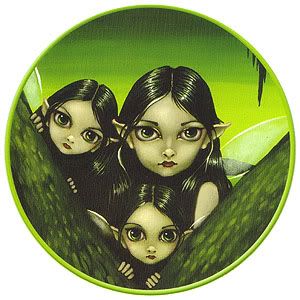 ______________________________________________________________________________
Not for Another 11 Years...
...will my age have two identical digits in it. Hello everyone! It's my birthday! And because it is, I'm going to blog about whatever the hell I want. I know, I really should post all about the two month vacation that I had and I promise, those entries, complete with pictures will be published (eventually) and backdated for your convenience. To help everyone keep track, I've got a little sidebar thing that links to all the relevant holiday posts. There's only one right now, but hey, it's a start, right?
Birthdays are all about having fun and not having to act your age. With that in mind, may I present for your perusal the Dildo song!But every girl needs something to think about when using a dildo - it's not just about the physical sensations. How about some practically naked (they're wearing fig leaves) dancing guys? I think that'd do.Wasn't that just great? Songs like that make me happy. But why limit ourselves to the dancing Japanese? Ze Germans dance too - happy happy dance. (This next one made me giggle so hard that had I been drinking milk, it would've come out my nose. *hee hee hee*)It would not be fair to showcase all this musical talent without acknowledging the talents of the brave and courageous men over in Iraq. With that, I present to you the British troops in their very own music video:Gotta love those Brits. To wrap things up, I'm going to leave you with another video made by those resilient British (who at one point in history damn near controlled the known world, and then realised that they couldn't quite handle the responsibility, but that's beside the point...). This video makes me smile. I'd like to have tea and scones with this guy.Doesn't that leave you with a warm and fuzzy feeling? :)
If none of these made you smile, you might want to stop using so much Botox. Love you all, will blog properly eventually.
posted by Joie! at 11:56 p.m.
______________________________________________________________________________