Friday, September 29, 2006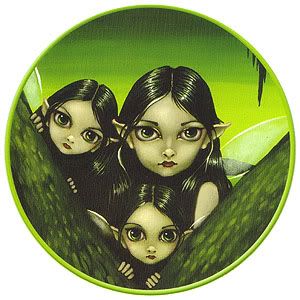 ______________________________________________________________________________
What the Hell Just Happened?
So I get home, a post about how the word feminism has negative connotations despite it still being a relevant and important movement especially today slowly developing and I decide to visit
Feministe
for some materials and links to furnish my post with. In the background, I have the TV on, partly to watch
Dr. Phil
partly to glean the news headlines from the short "watch the news at 6" clips that are peppered throughout the various advertisements. I also have
Google News
open in another tab, scaning to see if there are any relevant news items I can pull into my post. There's nothing big and obvious in the headlines to suggest that anything exciting has happened. Certainly nothing to suggest that America has officially ceased to be a democracy as of today.
I'm going to give you some time to let that thought sink in.
If you think about it, it's not as if this was completely unforseen. A recent
Daily Show with Jon Stewart
has a short segment on who is not comparing Bush to Hitler:Another video draws siginificant parallels between Bush and Hitler in a striking 5 minute piece:How did this happen? If you're relying on the conventional news sources to tell you about it, you're shit out of luck. The main page on
CNN.com
doesn't even mention the bill. All I've managed to turn up are pieces on a new "Anti-Terrorism Bill" that passed today. According to
ABC News
, "[t]he overall bill would prohibit war crimes and define such atrocities as rape and torture but otherwise would allow the president to interpret the
Geneva Conventions
, the treaty that sets standards for the treatment of war prisoners." (I should mention that the story is hidden below a bevy of other stories on the main ABC news website. It is not featured in a position of prominence.) That's all
the article
says about the bill.
I had to look to an
opinion piece
in the New York Times for more specifics about this new bill. Basically in addition to allowing all sorts of human rights violations ("allow[ing] the president to interpret the Geneva Conventions" as ABC News so put it means that Bush is now officially allowed to
ignore
the Geneva Convention), the bill also makes it legal for the current president to act without the approval of Congress or the Courts.
Sorry what?
Blogger Tristero on
Hullabaloo
has written up
a piece
on the implications of this bill. I strongly encourage you to go read it. Meanwhile, welcome to the newest dictatorship this side of the Pacific.
Edit: more information -
More to do:
- Read
the bill
(Section 7, page 81).
-This
blog post
tracks the amendments made to the original bill with some commentary.
posted by Joie! at 3:27 p.m.
______________________________________________________________________________