Saturday, March 31, 2007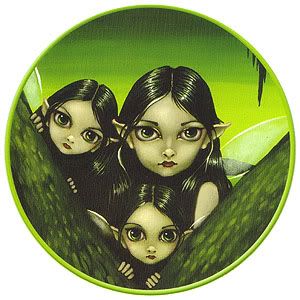 ______________________________________________________________________________
Lunch-Mates
School has settled into a comfortable rhythm. People are starting to sit in their usual places. We know who to expect to be late, who would ask the question during lectures that's on everyone's mind, who to count on for a quick laugh, which lecturers drive which of us absolutely nuts, the usual details that are apparent in the mundane. With this ease, the class has also split into natural groups - people who lunch together, collect notes for each other, go for coffee on Fridays. Cliques have emerged (without all the attendant baggage usually carried by high-schoolers).
This wouldn't warrant any reporting, this is the natural way of things. In any gathering of people, there will be some your gravitate toward more than others. Over time, this results in the formation of stronger social bonds than with others. It's just that my little section of the class just realised that we're "The Asians
TM
". More specifically, we're the Southeast Asians, but since there aren't any from the far east in class, Asians suffice. We're not all immigrants. In fact, I'm pretty sure I'm the only international student of the bunch. Ethnically though, we do identify as Southeast Asians. Not all of us have the language, but we all certainly have the food culture. Everytime we run out of things to talk about, we talk about food. In fact, our Friday night out was a ba kut teh night at my place with plans for a Hainanese chicken rice night, a sushi party and a pineapple tart party (those were just the suggestions put forth
last night
while we were waiting for the ba kut teh to cook).
But back to the fact that we're
The AsiansTM
. I mean, we've all been in situations where we look at the Asian clique, nattering on in their respective languages, not assimilating, keeping to themselves. There's something inherently obnoxious about Asians that stick together. I can't articulate it. But what do you know, here we are. It all started innocently enough. We used to go for lunch with everyone. More and more people started to bring their own lunches, we started to favour a certain cafe, while others preferred another. It was a very organic evolution that really grew out of lunchtime habits rather than actual social grouping.
Or is it?
How much influence did social preference play in lunch location choices? I'm sure many of us were indifferent about where we had lunch. We just went along with the flow. With that being said, how the hell did we turn out as
The AsiansTM
?
Best not to overthink this, I think, and just accept it for what it is. I mean, none of us sought each other out based on ethnicity. Not on a concious level, at least.
Labels: school
posted by Joie! at 2:02 a.m.
______________________________________________________________________________