Thursday, June 21, 2007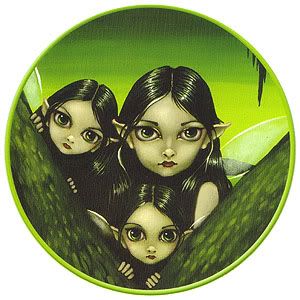 ______________________________________________________________________________
Shit Joie, WTF Have You Been?
Frankly I haven't been blogging because my life has been remarkably boring for someone who has moved halfway around the world. I've been shopping alot (which is uncharacteristic, kinda, but not really) and I haven't been cooking much (which again, is uncharacteristic, kind, but not really).
It's not like I'm going to blog here anymore frequently because even when I am hit with some blinding insight, I remember that there are a grand total of two people (with a few hit-and-run-not-quite-regulars) who read this blog. Not that you guys aren't a worthy audience, mind, more that posts that I envision take alot of effort and I find it hard to justify spending 4 hours doing research and tapping at my keyboard for two people.
So if my personal life gets anymore interesting, I'll post here, but don't hold your breath between updates or anything.
Meanwhile, I am blogging at
ProcrastinatioNation
and that's where all those "moments of insight" posts are going to be published. It's a joint blog that I have with
Lisa
and right now we're trying to build readership, so spread the word. We are fashioning the blog to be like a magazine that we would like to read. It will include posts about cooking, crafting, feminism and environmentalism. I will be blogging regularly there because I'm approaching it like a Real Job
TM
.
See you there. Tell your friends.
Follow us on Twitter
. It's the right thing to do.
posted by Joie! at 12:33 a.m.
______________________________________________________________________________