Wednesday, September 29, 2004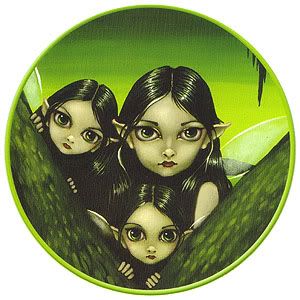 ______________________________________________________________________________
Small Blessings
Right now I'm still officially sick, but not sick enough to be able to excuse myself from school. Technically, I could walk into a doctor's office and get an MC that will let me take a week off, but that would mean that my studying would be thrown a week off. I still anticipate that I would be a little set back in my more important classes, but I'm sure that it's a smaller setback than it would be were I to miss classes entirely. Here's why it's a setback at all: I'm stuffed up, I'm miserable, walking to and from classes leaves me in physical exhaustion that take a little while to overcome and thus it's rather impossible to fully concentrate on lessons. Then again, there are students who are much less concientious than I who manage to pull a pretty decent average, so I'm not all that worried. My main concern lies in the fact that it's hard for me even to concentrate on a task, which makes course readings and homework a bitch. I'm going to fall behind on course readings (rather than try to do them, get a headache and end up not doing them anyway) and I'm going to try my darndest at my homework but I can more or less guarantee that it's not going to be my best work. The small blessing is that despite all this I am actually attending classes, rather than holed up with a box of tissues and a week's worth of DVD rentals.
Some of you might remember reading about Jim's appeal to
ICBC
in a
previous post
. Yesterday we finally got a response. As we expected they were sticking with their decision to revoke his licence and along with it slap on the accompanying fees involved with the eventual reinstatment of the licence (totalling $131, plus a $196 speeding ticket that he has to pay off before he is allowed to reinstate it). However, they shortened his suspension from four months to two. This is a huge relief because it means that I sure as hell do not have to do the driving when it comes to Christmas shopping (which usually takes place in icy road conditions plus the increased stress levels that every person harbours during the Christmas shopping bedlam). Meanwhile, I would be driving him to work for the next two months. The upside of that is that I get to use the car during the day. So on Tuesdays and Thursdays (class from 3:30pm-5pm) I get to go places without having to consult a bus schedule that is often treated by the bus drivers as more of a "loose guideline" rather than an actual schedule. See? Silver lining to every cloud.
My new favourite professor is
Stefka Marinova-Todd
. She's a professor at the
UBC school of Audiology and Speech Sciences
(graduate level). She also conducts ongoing research with her focus on second-language acquisition in children and adults. I met with her today and she has agreed to let me volunteer with her on a project that she has just begun to start up. She is looking at the factors that affect a child whose native tongue is either Mandarin or Cantonese when he/she is starting to learn English. We are focusing mainly on Kindergarten aged children and we have not even begun the data collection portion of this experiment. I'm getting in right at the beginning and she expects this study to last at least until next spring if not longer.
First things first. This (to me at least) is going to be an extremely fascinating study. It is a subject with very little former research so in a way Prof Marinova-Todd is going to be a pioneer with her findings. Naturally, this makes me really excited. An added bonus to this is that it will give me concrete experience in data collection as well as analysis. Grad school application anyone? With this under my belt, all I need to round out my application is a few hours of clinical observation, which really just involves watching a Speech Pathologist with a patient for a little while.
On the periphery of my getting involved with this study is the in-depth look at second-language acquisition. Something that I'm thinking of doing after graduation is spending time in Japan (because they pay the best) teaching English. There is a ridiculous demand there for English teachers and my work on this study (and hopefully another one of Prof Marinova-Todd's studies) will make me an extremely attractive candidate in a not too competitive field. All it requires is a 60 hour certification course. For the most part, the companies who administer these courses will help you with placement. This just fits into my "travel for a year after graduation" plan. If I don't get to teach English overseas (Japan is really the only country that pays well enough so that you can travel on holidays to other parts of the world) I can still deal in a casino on a cruise ship. That's Plan B though, because ESL (English as a Second Language) teaching will look really good on that grad school application.
Meanwhile, the concentration that I required to write this entry has left my head tender and throbbing. I'll just leave it off here then and apologies for typos/run on sentences. A herd of wild, stampeding bulls could not make me proofread this entry.
posted by Joie! at 6:17 p.m.
______________________________________________________________________________