Tuesday, October 26, 2004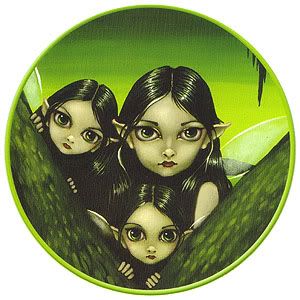 ______________________________________________________________________________
False Downtime
Yesterday I sat for the last mid-term that I had. I took the weekend off (as is evident from my
previous post
and didn't do anything school related at all. It's relevant at this point for me to mention that I don't have an organizer this semester. I saw one that I really liked (that was rather overpriced) and I was waiting for late October to buy it (it's around this time that they slash the prices). Unfortunately, it sold out before then and I'm so finicky about the kind of organizer that I use that I haven't found another satisfactory one. Since I don't have an organizer, I'm keeping track of everything by looking at my various course outlines in tandem. An organizer lets you put everything in perspective and see everything at a glance. Five different course outlines don't. I just found out that I have a quiz and an essay outline due this Friday as well as a major assignment due this Monday, a minor assignment due on Wednesday and another rather major assignment due this Thursday and so on so forth.
I thought I was going to experience a much needed momentary lull, but I guess not.
Meanwhile, I'm still sick. My stomach is still largely unhappy although no longer alarmingly so. I have not been contacted about the tests that were supposed to have been done on the samples I had provided so I can only assume that there's nothing urgently wrong about them. What I seem to have developed, however is a nasty dry cough and an oddly clogged nose. It is the season for this bug but in lieu of the fact that I can't say that I've been healthy for the past six or seven weeks this is getting old fast. I guess the best thing to do is to kip up in bed with a hot cup of
Pei Pa Gao
a few good movies and a supply of hot soup and warm rolls. The only problem is that because I took last weekend off work, I can't take this one (considering that I
only
work weekends as it is), I've already missed too many classes to miss anymore and I'm out of Pei Pa Gao. Through all this I'm still driving Jim to work in the morning and home in the evenings putting me at a 4-5hour commute on MWF and a 2-3hour commute TuTh. This also means that my days usually start before seven in the morning, which, at this time of year means chill.
Ugh. I sure hope you guys have all prepared your speeches for my funeral.
On a completely different note, I've taken to adopting Gerbera Daises from the flower cart that they have parked at Broadway Skytrain station. I usually rescue the ones from the bargain bin least of all because they're cheaper. The one that I bought the other day (as seen in this
rather lengthy post
) went to seed over the weekend so I bought myself another one. Somehow, I managed to behead the poor thing with the results below.
Sure, it's cute. I hope that it'll still last as long. One of the secrets to keeping cut flowers longer is to change the water daily and trim the stem by 1-2 inches each time. It doesn't look like I'll be trimming anything more off this flower, that's for sure.
Over the weekend I made a wicked beef stew that was served over roasted garlic mashed potatoes (ping me for recipies) for Sunday dinner at Jim's Dad's place. While there we watched
Fahrenheit 9/11
. There were many places in which
Michael Moore
's biases were very evident and he made several not very well founded arguments. However, there was too much
fact
in it to discredit the documentary.
Here
you can find a line by line back up of the facts that were documented in the film. In lieu of those facts, Michael Moore's sometimes obnoxious and slanted style becomes irrelevant. He used potent images and personal stories layered over broad overviews of the current political situation. If you haven't seen it yet, you might not want to. Were these things happening in a smaller, less powerful country (say Malaysia? Canada?) it would be amusing. Something along the lines of: Ha! Those politicians are so corrupt but the people still stand for it! It's not about a less powerful, no-global-influence country though. It's happening in the frikking US of A. The single most powerful country in the world.
I don't want to talk about it. It's too scary to think that this is the family that is currently in charge of America. Go see it if you're American because then you can make an informed decision in the upcoming election (6 days away and counting). If it has nothing to do with you, I'm of the opinion that you're better off not knowing. I think this war is best summed up by a piece of art by Joe Wezorek on his blog
American Leftist
. It was featured as the cover of the July 2004 issue of
Common Ground
. AOL has blocked the transfer of this image via email and the picture will not load under most of AOL's settings [Edit: I just found out that this is probably because Saudis own most of
AOL Time Warner
]. Here's the picture:

From Joe's Blog: "It's a mosaic composed of the photos of the American service men and women who have died in Iraq. No photograph is used more than three times." Find the full sized version here. More of what Joe has to say about the image here
It's a scary world out there. Take care.
posted by Joie! at 9:26 a.m.
______________________________________________________________________________