Thursday, October 14, 2004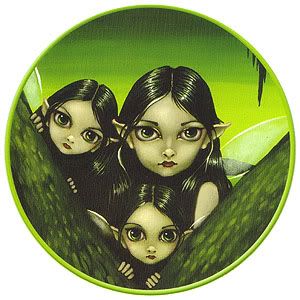 ______________________________________________________________________________
Rush Hour
Some smartass came up with the line "Why do they call it rush hour when none of the cars are moving?". I always thought that was a stupid line. The obvious answer to that is regardless of whether the vehicles are moving, the drivers are in a rush to get to their destination. The only reason they are in a rush is because traffic is at a standstill. If traffic was moving, then there would be no need to
rush
anywhere. They'd just go there. Like during Go hour.
Wait a tic, what's all this talk about rush hour then? With the advent of the
U-Pass
shouldn't I be a strictly transit girl? Shouldn't I spend rush hour languishing in the back of a bus wisely spending the time that I have to myself catching up on required readings? Catching up on some sleep? Catching up on the
latest headlines
by annoying the person next to me and reading their newspaper over their shoulder? I should be, really. But here I am, caught in traffic during rush hour, heading home into Vancouver while everyone else is heading to work. What's wrong with this picture?
Let's
backtrack
. So Jim's license was taken away for two months. Getting to work on time for him would mean two hours in transit across three
"zones"
or $4 per one-way trip (for those of you looking at the map, he has to go from yellow to green). So about $80/month for a one-way trip. If he were to ride the bus back, then it would be $120/month for a three zone bus pass. Not to mention about four hours in transit daily. Not a pretty picture. So here's the deal. On Mondays, Wednesdays and Fridays I drive him to work, park the car in the
Kobelt Manufacturing
employee parking lot and then take the bus to
UBC
arriving half an hour before my
9am class
. Works out pretty well because in the mornings we're headed
out
of Vancouver while everyone else is headed
in
. The opposite of rush hour? Go hour. I get to Surrey (map below) in about 20 minutes.
As a point of interest, note Point Roberts on the map. It's technically part of the US so what happens is that in siutations where you buy stuff online and they would only ship to the US, you get them to ship it to Point Roberts which (if you note it on the map) is decidedly farther away than any given point on the Canadian border. Jim's dad has a mailbox in Point Roberts for this expressed purpose. He lives about a 10-20 minute drive away from it. You've got to love the postal system. I'd better stop talking about it though, otherwise someone with a semi-automatic weapon might open fire in my direction. Oh and if you're reading this Lise, now's the time to order stuff online and have them ship it to Jim's Dad's Point Roberts mailbox. It'd be here just in time for you to pick up. Check out
this site
for stuff you might want to order. Free shipping on orders over $200, so we might be able to co-ordinate something.
Back to the point. On Tuesdays and Thursdays, I don't have class until 3:30pm. (Well on Thursdays I have an optional review class that I regularly attend at 1pm) so I thought that it would be a good idea to bring the car back into Vancouver so that I wouldn't have to take the bus from Surrey. You see, to get to UBC from Surrey is easy enough because I can take the
Skytrain
(Vancouver's version of the
MRT
) and then take a direct bus from the Skytrain station to UBC. It's a service that they provide. But if I wanted to get home, then I would have to spend two hours in an inconsistent bus from a skanky Skytrain station. Not that they're not all skanky, just this one a little more than others, although by no means the worst. So I decided to
drive
home. Into Vancouver, with the morning rush hour traffic.
Almost an hour of stop and go in a manual car later, I'm home. I've just had garlic cheese bread for breakfast and I think it wants out. So I'm going to end right here. If any of you out there see the guy who composed that line about rush hour, give him a smack upside the head for me alright?
posted by Joie! at 8:41 a.m.
______________________________________________________________________________