Monday, October 04, 2004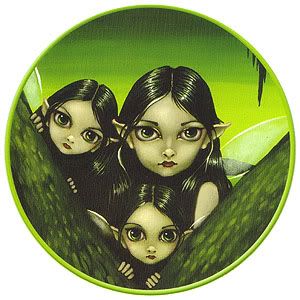 ______________________________________________________________________________
Structural Changes
Some of the more observant among you might notice that there have been a few slight changes that have been made around here. Before I begin talking about everything, I would like to offer my most sincere apologies for subjecting all of you out there to an excruciating colour scheme and a regularly obscured text area.
For the most part, the only place that I view my blog from is, naturally, my home computer. It looks fine here, obviously, I made all the fine-tuning adjustments here. The colour was fine and all the text could be seen. When I switched from
the latest version of Internet Explorer
to
Mozilla Firefox
at
David's
behest, I realised that the
CSS
didn't really hold up all that well. Now I like CSS and I like Mozilla (for how mamzing I think Mozilla is look at
this entry
. And don't even get me started on Ctrl+T) but the CSS on my blog template just didn't express itself at all on Mozilla. In fact, very often the result was that most of the first post got obscured by the other elements on the page. Going through my archives (as well as the diminishing frequency at which I was posting) one gets a good sense of why I really didn't do anything until this point.
Then I started surfing while I was on campus. Now
UBC's
computers are a varied bunch. They all have varying browsers and they don't all come from the same generation (or even a recent generation, for the most part). As I moved from computer to computer, I was witness to the travesty that was my blog. For all those out there who continued to read my entries despite this, thanks, I'm touched. Something had to be done and soon! I needed a skin that was nice and simple and that would give me a good berth for my rather lengthy posts. I was really tempted by
this one
but the problem was that I had a few too many elements on my blog and I didn't really like the thing/smiley/unpleasant paint failure in the bottom left corner. I was going to cover him up with those random pictures of mine but my CSS wasn't good enough to do it within the time that I had planned to spend on redesigning my blog. Besides, more CSS didn't seem like such a great idea.
Bill Watterson
of
Calvin and Hobbes
fame noted in his Tenth Anniversay Collection that the eye is lazy and therefore attracted to white spaces. He was explaining why it was harder to do his Tracer Bullet private eye spots that used alot of black in order to re-create the film noir mood that the theme required. I have to agree with him. It's alot nicer to read black print on white than it is to read another colour on black. Moreover on some of the computers in the UBC lab the pink that I saw on my home computer (a
Dell
, incidently that's really, really nice) it glared toward red. Something like pink with a really bad case of acne. When I saw that effect, I resolved to do something about it within the week. Last week was really busy and I was stressed out to no end due to the fact that I was sick but still desperately wanted to be on top of all my school work (and go to work on the weekends). This is the start of a new week.
Hope you guys like it. And yes, the pictures of the cat at the top of my blog? That's Fort. Innee cute?
posted by Joie! at 8:08 p.m.
______________________________________________________________________________